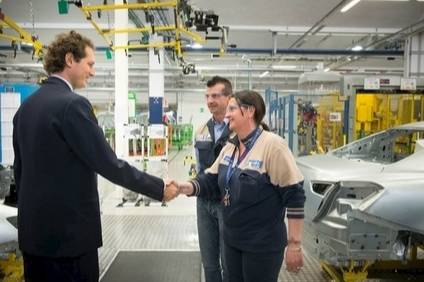 Fiat Chrysler Automobiles (FCA) chairman and Fiat family investor group chief John Elkann is making a push for a tie-up with another car company, with PSA leading the field of possible partners, according to a report in the Financial Times.
The newspaper reported that Elkann has been in talks with Peugeot, but also added that nothing is imminent. Elkann is also said to have held talks with other car companies, including Asian firms, the report said.
The FT report noted that the late Sergio Marchionne was a big supporter of industrial consolidation and looked for a suitable partner over many years, something which Elkann strongly supported also. The Agnelli (Fiat investor) and Peugeot families have held talks before.
PSA Group CEO Carlos Tavarez recently said that he was open to deals with others and nobody at his company was hiding the fact that they were shopping around.
Mike Manley, FCA chief executive, told the FT recently that the company was open to a "partnership, merger or relationship that makes us stronger".
Analysts says that a tie-up between the two could be very good for PSA, potentially facilitating its US market return – a long-held ambition for PSA.
The newspaper also added that since Sergio Marchionne's death, John Elkann has had more of a role in negotiations over the group's future, according to its sources.
Last year, FCA sold its Magneti Marelli parts division to Calsonic Kansei.
See also: FCA's Elkann sees more industrial consolidation ahead