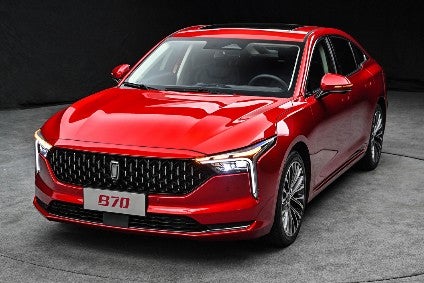 FAW Group, China's second-largest automotive group, announced at the end of last week it aims sell 4.1m vehicles in 2022, a 17% rise on last year's 3.5m units.
The company also said it was targeting an 8.9% rise in operating revenues to CNY770bn (US$121bn), as its key joint ventures rebound from last year's supply chain setbacks.
Earlier this month the China Association of Automobile Manufacturers (CAAM) said it expects overall vehicle sales in the country to rise by 5% to 27.5m vehicles this year as production bottlenecks caused by the global semiconductor shortage and covid-related restrictions begin to ease.
FAW Group, based in China's north-eastern city of Changchun, sells vehicles under several of its own brands including its iconic Hongqi (red flag), which reported a 50% sales rise to just over 300,000 units last year, and FAW Jiefang which sold 440,000 commercial vehicles. Its largest operations are its joint ventures with Volkswagen and Toyota, while it also has smaller-scale partnerships with General Motors and Mazda.
FAW Volkswagen in particular was severely impacted by the semiconductor shortages last year, with sales falling by 14% to 1,857,777 units.
The automaker said it aims spend up to 3.5% of its operating revenue on research and development this year.