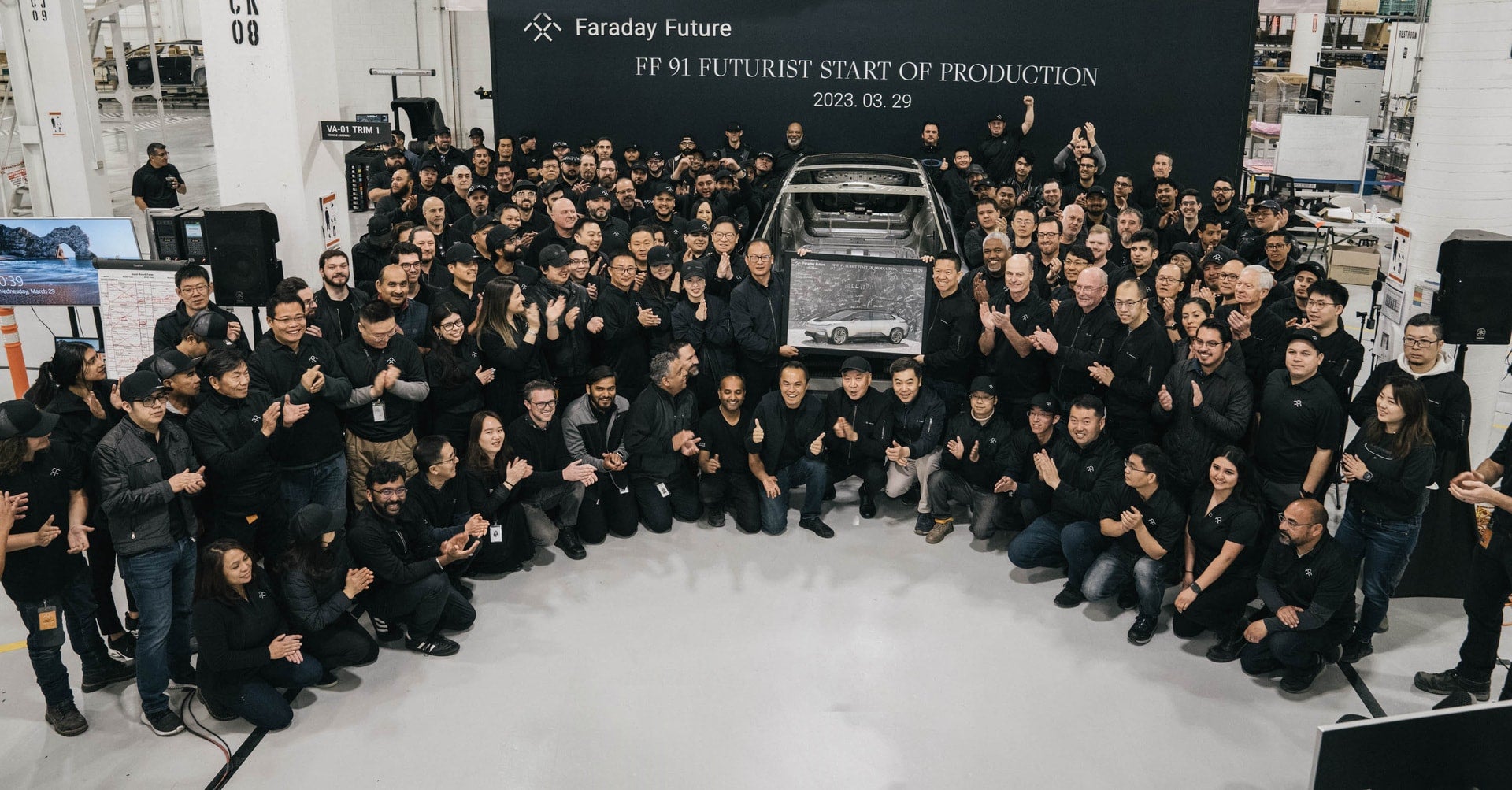 Faraday Future Intelligent Electric Inc, a California-based luxury EV start-up has announced the start of production (SOP) of its FF 91 Futurist model.
The company said the SOP marks the final manufacturing milestone (#7) of the FF 91 Futurist and the culmination of much hard work since the company was founded in 2014.
"We have made great strides in recent months getting to this SOP milestone, with thanks to our dedicated team, supportive investors and suppliers," said Xuefeng Chen, Global CEO of Faraday Future. "I'm excited to finally see the culmination of many years of hard work, all focused on our one goal, bringing the Ultimate Intelligent TechLuxury FF 91 Futurist to market."
Faraday Future says the The FF 91 Futurist features a 1,050 horsepower powertrain, with an EPA-certified range of 381 miles, capable of 0-60 mph in 2.27 seconds, as well as a 'unique rear intelligent Internet system, and a revolutionary user experience designed to create a mobile, connected, intelligent, and luxurious third Internet living space and user mobility ecosystem platform'.
Last month the company announced it was targeting the end of March for SOP, but said that was contingent on the 'timely receipt of funds from the company's investors'.
The company has postponed production starts previously due to funding shortfalls. Founded in 2014, Faraday Future once promised to start making and selling its first model as early as 2018.
Many industry observers will believe the business is on a sound footing when deliveries to customers start next month and production volumes rise.