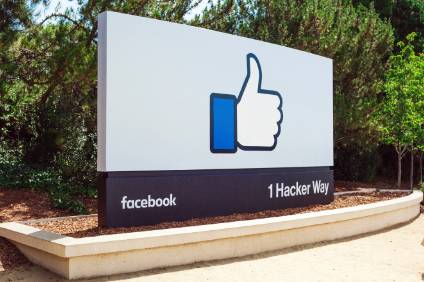 Although auto companies are somewhat wary of the increasing corporate power residing in new technology companies and Silicon Valley, along with their transportation space ambitions, social media giant Facebook is stressing that it wants to cooperate with the industry in key technology areas.
It also believes there is an opportunity to leverage the considerable scale of its community with the experience for the person inside the car.
Christoph Stadeler, Facebook's head of automotive strategy, told delegates at Frost & Sullivan's Intelligent Mobility 2017 conference in London, that Facebook is in a good position to help the auto industry in a number of areas and not only digital marketing.
"Our company and your companies are engineering companies," he said. "And we are both leaders in innovation."
"We kind of share the same mission; our mission is to bring the world closer together [and Facebook now has 2bn active users a month] and if we go back 100 years or so, that's what your industry has brought to humanity. You made it the world smaller and you brought people together, allowed them to connect and do better for their communities.
"In a way we service the same mission, but use different means – and there are 1.3bn cars out there connecting 2-2.5bn people with mobility solutions on a regular basis."
Stadeler said that Facebook's 2bn users illustrates the impressive scale and speed (of growth) that it is able to achieve. Twitter, he said, is struggling with just 300m customers.
He also set out a ten-year roadmap for Facebook that has Facebook and Instagram optimising the offering over the next three years. Beyond that, he talked about video and messenger services but also a new workplace product that he believes can revolutionise the way people communicate at work. "Renault has already incorporated some early elements of the new workplace product into its systems," he said. "Digitisation means that people change their behaviour in the way the communicate and interact in the workplace."
Further out towards the ten-year mark, Stadeler said that there would be an emphasis on planetary connectivity – bringing Internet access to the whole world, AI systems, Virtual Reality (VR) and Augmented Reality (AR) products.
He points out that there is considerable overlap with what automotive company engineers are working towards. He highlights artificial intelligence. "We are one of the leaders in this field, particularly in the area of image and video recognition. The only reason we want to do it is because we want to provide the best possible service to our 2bn users and make sure everyone gets the right content. We can only do this through artificial intelligence systems and it is core and fundamental to our business – just like it will be for you in the next ten years when you have autonomous vehicles driving around.
"There are a lot of things we are working on – specifically real-time video recognition – where we can see some benefit in collaborating and working together; we are not a patent driven business. We want to share where we can; virtual reality is another thing.
"There are lots of VR possibilities, for engineers in the supply chain getting together without having to be in the same room for example, consumer focus groups that can come together more easily.
"We as a technology partner can bring a lot of value to your business."
Stadeler also emphasised the growing importance of the mobile phone. "The user experience via the small device is expanding. You can park your car with it. We talk a lot about the displays in the car; the display on the phone is even more important to people. Nobody wants to be connected to a car; you want to be connected to the driver or a passenger. That's where the decisions are made and money is spent."
He also said that cars in the future will need to be designed from the inside-out rather than outside-in. "I see it becoming an important social space, but I see a lot of car companies thinking about great big screens in cars. Think back to the 1970s on airliners when there was a big screen pulled down so that everyone could watch the same movie. This is not the future, this is '70s. The future is you bring your own device, your own screen – and then you provide the right access and content. What kind of service does the autonomous car provide? We should think about mobile-first solutions rather than car-first solutions.
"We [at Facebook] bring 2bn real people with real identities and we can connect all those people and stitch the customer journey together. And let's do that together."