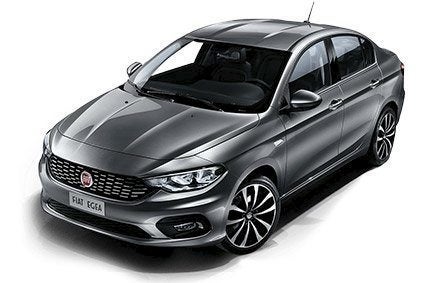 'Egea' has been revealed as the model name for the sedan variant of TOFAS and FCA's Aegea Project cars. A Fiat five-door hatchback and an estate will follow, with the UK importer telling just-auto the latter two cars will be sold here in 2016. Both models will be imports from TOFAS-FCA's Bursa plant in Turkey.
The new sedan is expected to also be built in Brazil and India but not in Italy.
The Aegea Project gives FCA a fresh start in the C sedan, hatchback and estate segments, with the Linea and Bravo models having become uncompetitive due to their age. These cars are sold mainly in Turkey, Brazil and India though they were also available in certain European markets, as well as in Mexico and South Africa, until earlier this decade. They date to 2006.
Bravo production ceased in Italy during the third quarter of 2014 but continues in Brazil. The car for this market was given a facelift in November 2014 so local build of the yet to be revealed Egea five-door may not happen there until 2017.
The Egea sedan is 4.5m long, 178cm wide and 148cm high. The boot's capacity is claimed to be "in excess of 510 cubic litres" according to Tofas. Engine choices in the Turkish market will consist of "two MultiJet II diesels and two petrol engines".
The Ægea – Aegea ('ee-ghia') – Project had its world premiere in sedan form at the Istanbul motor show in May 2015. In April 2014, just-auto reported that the Linea replacement would be built in Brazil at FCA's Goiana plant from the third quarter of 2016. Goiana, which was officially opened in April 2015, has an initial capacity of 250,000 vehicles per annum. Its first product was the Jeep Renegade.
At FCA's May 2014 Investors' Briefing, a Fiat 'compact sedan' was listed as being due for launch in 2015. Cars for Europe would be built in Turkey by TOFAS at its Bursa ('boursa') plant but not until 2016, the firm told the Istanbul stock market in November 2014.
The total production run stated by TOFAS is 580,000 units of the Egea sedan and a combined 700,000 of the hatchback and SW. Production will run from 2016 to 2023, TOFAS' statement to the Istanbul stock exchange noted.
The new models will be especially handy for Fiat's UK dealers, as the brand continues to lag the 7.1% expansion rate of the local passenger car market. As at the end of September, and despite the 500 making the top 10, Fiat's YoY improvement was only 2.6% (12,467 registrations in September and 51,867 YTD).