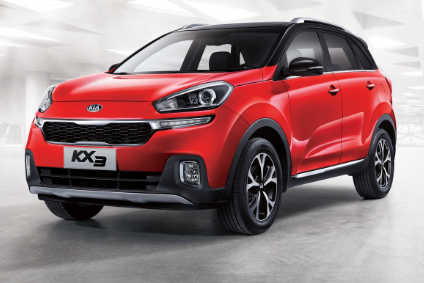 According to a trademark filing, 'Stonic' will be the name of a new Kia model. It is believed that this will be applied to the YB-SUV due out later in 2017.
The additional model joins the KX3, a similarly sized Kia SUV which is sold mainly in China. That vehicle is said to be too unsophisticated for the high speed driving conditions in many European countries so was rejected by Kia Motors Europe. Instead, a special model has been under development and should be on sale during the third quarter of this year. It won't be at the Geneva show, that event being reserved for the debuts of the Picanto and Stinger diesel.
The Stonic's motor show appearance will likely be at the Frankfurt IAA though a media preview may take place in August.
The new SUV will use the same architecture as YB, the new Pride/Rio/K2. Where the vehicle will be made is subject to speculation but Sohari in South Korea, on the same line as YB, seems likely. It may also be built in Mexico and Slovakia.