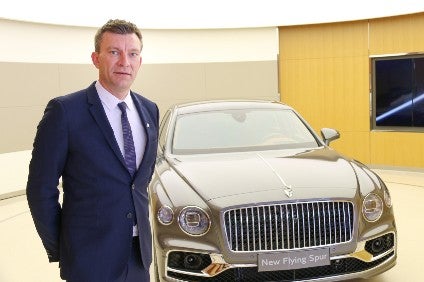 Volkswagen's Bentley Motors has appointed Florian Spinoly director of product and marketing, effective immediately.
He succeeds Christophe Georges who has returned to his previous role heading Bentley Motors, Inc. – the regional office in the Americas – as president and CEO.
Spinoly has 15 years of product management and marketing experience in the automotive industry – holding executive management positions for a number of premium brands, most recently director marketing, product and public relations for Cadillac Europe and Chevrolet Performance Cars.
Before this, he spent a decade with BMW in marketing, product management and motorsport. This included working at the Munich headquarters as well as in the Middle East, Asia Pacific, Eastern Europe and Africa regions.
"Florian brings considerable international experience and a strong understanding of the automotive industry," said Chris Craft, Bentley's sales, marketing and aftersales chief.
"He joins at an important time as we launch the Bentayga Speed, Continental GT and Convertible V8 and the new Flying Spur to international markets.
"As we focus on the next generation of Bentley cars, including our path to electrification, he will play a key role in heading product, marketing and luxury services activities in the future."