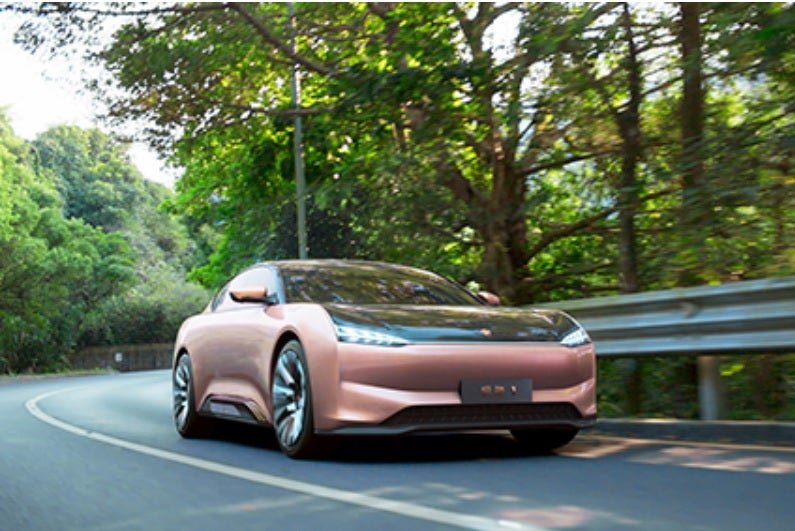 China Evergrande New Energy Vehicle Group, the electric vehicle (EV) subsidiary of financially troubled Chinese property developer Evergrande Group, said it planned to have its first Hengchi-branded car ready for delivery in early 2022, according to local reports.
The subsidiary's president Liu Yongzhuo was quoting as saying: "With local government support, we will make sure that the first Hengchi EV is built and tested at the Tianjin factory and is ready for sale to the public early next year."
At a meeting this week, the head of the Communist party in the Binhai High-Tech Area of Tianjin, where the plant is located, told reporters the local government would provide the necessary help to support the EV operation.
Xia Qinglin, head of the Binhai district branch of the party, was quoted as saying: "The hi-tech district and Evergrande New Energy Vehicle Group have their fates intertwined. We need to face the difficulties together, seek opportunities to provide support by coordinating between relevant departments and financial institutions to help the company step out of this difficult situation as soon as possible and help it achieve its goal of mass production early on."
Its parent company, which in recent weeks has missed scheduled repayments of its US$300bn debt mountain, has held talks with a number of potential investors in recent months to sell its shares in the EV company, most notably with smart phone maker Xiaomi which has yet to come forward with an offer.
Evergrande New Energy Vehicle Group was forced to halt some of its operations in recent months and has failed to pay suppliers and some of its employees. It has been trying to raise new funds and has even given key staff new share options to stop them leaving. Meanwhile its new car plant in Shanghai remains unused.
The company, which earlier this year had a market capitalisation higher than that of Ford Motor after it released plans to produce 1mvehicles annually by 2025, recently raised HKD10bn (US$1.3bn) in a share issue in Hong Kong. Its shares have since been suspended.