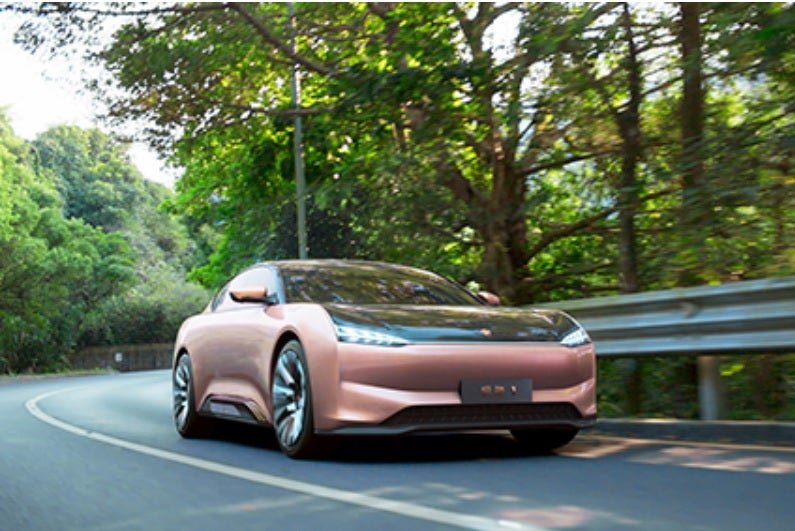 China Evergrande New Energy Vehicle Group said it would begin taking orders for its first vehicle, the battery powered Hengchi 5 SUV, today ahead of mass production later this year.
The news came days after its parent company, struggling property developer China Evergrande Group, rejected a wind up petition submitted by a key creditor after it failed to meet obligations on its US$300bn debt mountain.
The Hong Kong-listed EV company also has not published its audited results for the year ending 31 December 2021 so far and its shares have been suspended since April.
The company is expected to take orders for the Hengchi 5 at deeply discounted prices to reflect the significant uncertainty over the company and its products and services. Evergrande Group chairman Hui Ka-yan said he wants to ensure the company's first mass-produced vehicle was a "hit".
Evergrande claims the Hengchi 5 has a range of 700km (435 mile) on a single charge and is targeted at middle class, budget sensitive consumers concerned about climate change. Ahead of the launch, it was expected to be priced at between CNY160,000 and CNY200,000 (US$23,900-US$29,800), cheaper than Tesla's Shanghai-made Model 3, Xpeng's P7 and Nio's ET7.
To help boost confidence in the brand and product, the company also said the first 10,000 customers can finalise payment when the vehicle is delivered and will be able to request a refund within 15 days of delivery.
Evergrande was said to have invested as much as CNY47bn (CNY7bn) in its EV operations since 2018, including CNY25bn on acquiring core EV technologies and R&D and a further CNY22bn on facilities and machinery in Tianjin city.