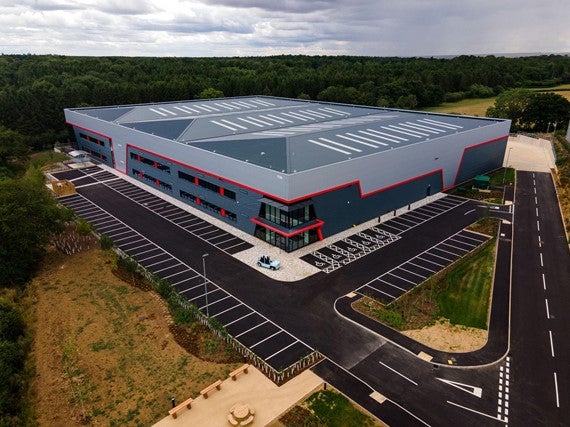 EV Technology Group (ETG) said it had entered into terms with MEPC Silverstone Park, securing a 90,000 sq ft industrial lease at the historic motor racing site.
The new facility comprises ETG's EV Centre of Excellence, constructed by MEPC, and is a part of the latest 265,000 sq ft development at Silverstone Park.
This followed the recent announcement of ETG's proposed acquisition of Fablink Group Holdings, a tier one UK contract manufacturer, which operates seven manufacturing and assembly sites with over 750 employees.
Fablink operates its Streamline Automotive division, which services the increasing UK demand for contract vehicle assembly services, especially in the EV sector. The new Silverstone facility will allow ETG and its subsidiaries to rapidly expand electric vehicle manufacturing and assembly capacity.
The new facility will house the company's EV engineering and development hub plus vehicle assembly and finishing.
ETG said the site "presents an opportunity to take advantage of the large, skilled local labour pool within commuting distance of the site" while Silverstone Park was seeing the development of "many" EV and technology related businesses, increasing talent density and corporate linkages in the area.
The Silverstone Technology Cluster has been formed to support engineering, electronics and software companies in the region as they grow.
Wouter Witvoet, CEO and founder of EV Technology Group, said: "The site's location puts us in the heart of the booming UK EV industry, and will allow us to scale manufacture and assembly of electric brands such as the iconic Moke."