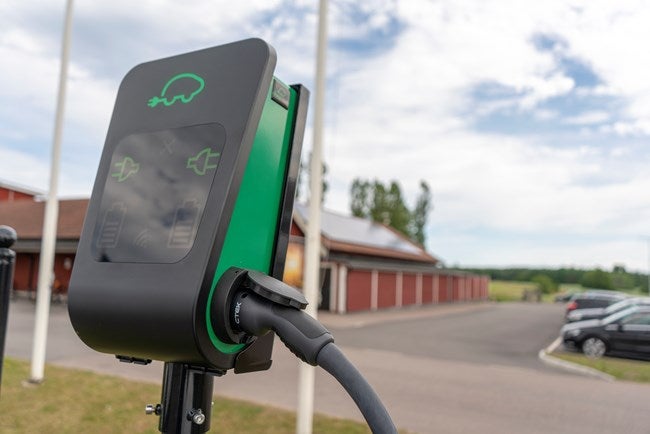 A new partnership has been announced which is aiming to provide EV chargers for businesses across the UK.
The agreement between charging software platform Monta and charge point manufacturer CTEK sees them offering what is described as a complete package of EV charging for businesses, from charge point installation and management to payment and customer support.
Customer businesses will be able to access features such as smart queueing, reservation, and load balancing.
Monta UK country manager Alok Dubey said: "Although the number of charge points has increased over the past few years, it simply isn't moving fast enough.
"We believe there's a real gap in the market for UK businesses to start offering EV chargers, which is why we've partnered with CTEK to provide a service that streamlines and manages the entire process.
"Combining the software of Monta and hardware of CTEK means business owners get an end-to-end solution with minimal fuss. As everything is connected, it means we can see potential owners through the entire process – from installation to completion – to get them up and running as fast as possible."
CTEK global director of energy and facilities Cecilia Routledge said: "From our own research, we know that charger anxiety and infrastructure shortages present the biggest roadblocks for potential EV owners, but there's a huge opportunity for UK businesses to solve this conundrum while opening up a brand new revenue stream.
"To keep up with the pace of EV demand, we need to be able to provide chargers that can solve current challenges as well as prepare for the next generation of electric vehicles. Monta's intelligent charging features as well as its ability to embrace open charge points were important factors for us when deciding to team up, and we're ready to make it even easier for business owners to provide charging solutions of their own."