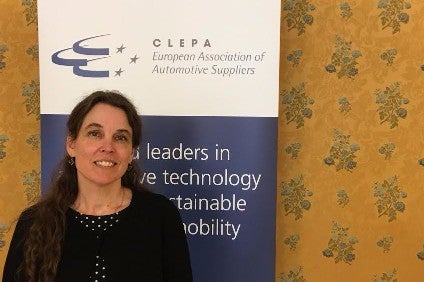 European supplier association, CLEPA, says automotive component manufacturers have become "significantly more optimistic" with their outlook on 2021, with 38% of surveyed companies showing positive forecasts compared to 8% six months ago.
Some 31% of respondents however, still hold a notably negative view, a much higher share than in pre-Corona times.
This follows the latest CLEPA Pulse Check survey on business sentiment in the sector, held late February into early March.
CLEPA notes the majority outlook is robust in response to the much faster than expected rebound of the global automotive market, with four out of five suppliers expecting to increase order volumes in the next 12 months. Profitability is foreseen to stabilise further, with numbers above 5% in reach for more than four out of ten respondents again.
"Sentiment is improving despite the continued concern on the impact of the pandemic and the current difficulties with deliveries of semiconductors and other critical materials, like steel and plastics and constraints in transport and logistics capacity, all of which do have a dampening effect", said CLEPA secretary general, Sigrid de Vries.
More than 60% of respondents indicate they are impacted by these difficulties, resulting in delayed or interrupted production.
Respondents acknowledged the semiconductor crisis has unveiled flaws in the just-in-time supply chain management. This has been compounded by low upfront chip commitment and competing with strong demand in consumer electronics and a saturated capacity with base-chip manufacturers.
Short-term recovery is not expected before at least another three months and concerns are being raised about the traditionally strong consumer demand in the third and fourth quarters ahead of Christmas shopping.
"Suppliers and OEMs must work to increase their visibility on demand along the whole chain and leverage the rapidly growing automotive demand towards other sectors," added De Vries.
"The situation on the ground differs depending on exposure to global markets, impact of the COVID-19 crisis, level of advancement towards new opportunities in connected and automated driving and alternative powertrain solutions including electric motors, axles and battery management systems and the need to manage change in a shrinking market."