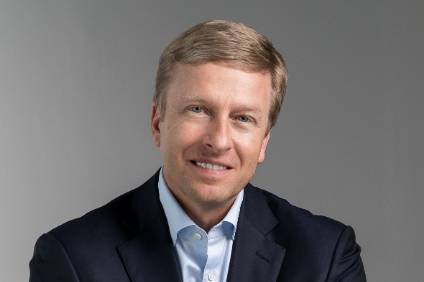 The BMW Group has booked its first quarterly operating loss since 2009.
It delivered 485,464 vehicles during the second quarter of 2020 (down 25.3% year on year) for revenue down to EUR19,973m from EUR25,715m (-22.3%). Negative EBIT of EUR666m compared with a EUR2,201m profit in Q2 2019.
"A strong performance by the BMW Brilliance Automotive joint venture in China contributed to the improved financial result," said BMW, adding the loss before tax was EUR300m (EUR2,053m profit). Group EBT margin for the three-month period fell to negative 1.5% (+8.0%). The loss after tax was EUR212m (EUR1,480m).
Second quarter automotive revenue dropped to EUR14,878m (EUR22,624m). Segment EBIT for the quarter deteriorated to a loss of EUR1,554m (EUR1,469m profit) with the EBIT margin falling to negative 10.4% (+6.5%).
"As expected, the negative impact of the corona pandemic was felt more sharply in the period from April to June," BMW added.
During the first half the group delivered 962,575 (-23.0%) vehicles and revenue fell 10.3% to EUR43,225m from EUR48,177m.
EBIT was EUR709m (EUR2,790m; -74.6%). Profit before tax (EBT) fell to EUR498m (EUR2,815m; -82.3%), resulting in an EBT margin of 1.2% (5.8%). Group net profit was EUR362m (EUR2,068m; -82.5%).
Automotive segment revenue was EUR32,867m (EUR41,837m; -21.4%). Favourable product mix and better selling prices on the back of a rejuvenated product line partially offset the effect of lower volumes. Segment EBIT for the six month period deteriorated to a loss of EUR1,325m (EUR1,159m profit), giving an EBIT margin of negative 4.0% (+2.8%).
"At the halfway stage, the BMW Group remains on course towards achieving its targets for the full year," the automaker said.
"After implementing controlled cutbacks at many of its plants in March as a response to the foreseeable drop in global demand, the group initiated a coordinated restart of its production facilities in the second quarter. Since mid-June, all its manufacturing plants have again been working in regular shifts. Nonetheless, cost efficiency and cash management remain decisive factors for best controlling the consequences of the corona pandemic."
"Our swift responsiveness and consistent management strategy enabled us to limit the impact of the corona pandemic on the group during the first half of the year," said chairman Oliver Zipse.
"We are now looking ahead to the second six-month period with cautious optimism and continue to target an EBIT margin between 0 and 3% for the automotive segment in 2020. We are monitoring the situation very closely and managing production capacities in line with market developments and regional fluctuations in customer demand."
For all of 2020, the group continues to assume demand in all key markets will be significantly reduced in light of the coronavirus pandemic and the necessary containment measures.
As a consequence, worldwide deliveries by the automotive segment in 2020 are likely to be significantly lower than in 2019.
Group profit before tax is expected to be significantly lower than in 2019.
BMW noted its outlook does not take account of a prolonged, deep recession in key sales markets; an even more pronounced cyclical downturn in the Chinese economy caused by recessions in other economic regions; major supply disruptions in the wake of even greater competition; the potential impact of a second wave of infection and associated containment measures.
"The BMW Group is monitoring developments closely and remains well prepared to act swiftly and efficiently," it added.