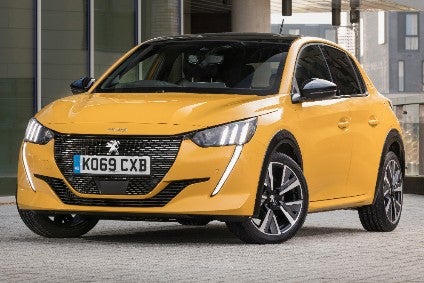 The decline of new car registrations in Europe accelerated in June 2022 with volume falling from 1,268,508 units in June 2021 to 1,054,807 units a year ago.
That was the worst June since 1993 with a 17% decline.
Felipe Munoz, global analyst at JATO Dynamics, said: "The operating environment is becoming increasingly difficult, and worryingly the few safe havens that previously existed across the industry are now starting to show signs of decline too."
SUVs and EVs, which had been drivers of growth over previous months, are now posting declines. Last month, registrations for SUVs fell 7% year on year, and declined 4% year to date (YTD). However, they still posted a record market share of 49.5%.
A total of 215,000 electrified vehicles were registered in June 2022, down 8% from the 233,000 registered a year ago. This was the biggest fall on record for EVs since April 2020 when the worst of the pandemic hit the market. From the total, pure electric cars accounted for 62% while 38% were PHEVs.
The fall in EV demand affected Tesla, Volkswagen, Renault, Audi, Skoda, and Ford the most. While Tesla was affected mainly by the Covid-19 related halt of production at its plant in China, the Volkswagen Group were forced to stop producing a number of electric and plug-in hybrid vehicles due to supply issues arising from the Russia-Ukraine conflict.
In contrast, BMW, Mercedes, Peugeot, Kia, Fiat and Cupra recorded growth.
Excluding brands with only BEV and PHEV models available, within its own registrations, Jeep posted the highest market share increase for its EV models, jumping from 30% in June 2021, to 47% last month. It was followed by Jaguar, Mitsubishi, Lexus, and Citroen.
Renault group and Chinese manufacturers among the big winners
However, the external environment is not impacting all OEMs equally. In June, VW Group lost 26% in sales and 3 share points when compared to June 2021, while Renault (including Renault, Dacia, and Alpine) increased its market share from 10% in June 2021 to 12.1% last month. Renault volume remained stable with 127,200 units, down 16% but still the third largest behind VW Group and Stellantis.
The Chinese brands, excluding Geely, posted a 93% increase during June, up to 13,800 vehicles, with over 75% of this volume MG cars which were up 72%. These Chinese brands outpaced Suzuki, JLR, Mazda and Honda registrations over the same period.
The BMW, Ford and Geely groups posted significant decreases, mostly due to their lack of new cars. Similarly, this is why Tesla lost ground, with the brand posting an 11% decline to 22,900 units. However, its overall volume for H1 2022 was up by 27%.
Peugeot 208 leads, and Tesla Model Y in top 10
There were also significant variances in performance between key models during June. While the Peugeot 208 reinforced its leading position, increasing its volume by 38%, others such as the Volkswagen Golf, Toyota Yaris, and Renault Clio fell by 30% each.
Dacia performed relatively well, with the Duster up by 27%, and the recently introduced Jogger registering 9,400 units. Tesla performance was hindered by its Model 3 which posted a 76% decline. However, its Model Y made the top 10 with 16,700 units. Peugeot recorded a 149% increase with the 308, and Kia performed well with the relatively recently launched redesigned Sportage up by 39% and the new EV6 registered 2,000 units.
Mercedes was stable with 56,400 units. The drop posted by the A-Class (-19%), E-Class (-11%) and CLA (-22%) were offset by the 2% increase for the C-Class and very good results for the GLC, up by 132%.
Further down, the new Qashqai helped Nissan to contain big losses for the rest of its range.
Once again, Seat's Cupra brand shone with volume up 77% to 15,300 units. The Formentor was Europe's third best-selling PHEV during the month.
Other big performers included the Toyota Yaris Cross (sixth best selling B-SUV), the Renault Arkana (third best selling Renault), the VW Taigo (sixth best-selling VW) and the MG HS (top-selling MG). Dacia increased Spring registrations by 58%; Ford Ecosport was up 52% and the Hyundai Bayon by 55%.