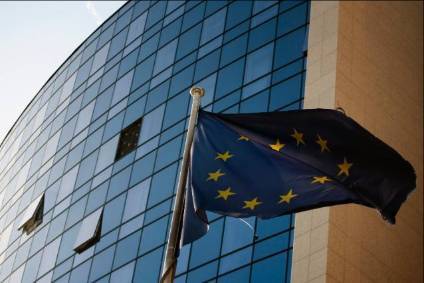 The EU's European Commission has fined Automotive Lighting and Hella a total of EUR26.7m for participating in an automotive lighting cartel, in breach of EU antitrust rules. Valeo was also in the cartel, but not fined because it revealed the cartel to the Commission.
All companies admitted their involvement and agreed to settle.
Commissioner Margrethe Vestager, in charge of competition policy, said: "The Commission has sanctioned another cartel in the automotive sector. Three lighting producers harmed car and commercial vehicle manufacturers by colluding instead of competing against each other. Today's decision underlines that we do not accept cartels that affect the European market."
The Commission's investigation revealed that, for more than three years, Automotive Lighting, Hella and Valeo coordinated prices and other trading conditions for the supply of vehicle lighting systems, across the European Economic Area (EEA).
The three companies met, mainly bilaterally, at trade fairs, on the margins of supplier days organised by customers, during customer visits, but also independently of such events.
The companies discussed quotes for tenders and negotiation strategies and exchanged information on the status of negotiations with customers regarding price increases, as well as other information. Moreover, the parties agreed that they should aim for a price increase on spare parts after the end of mass production of specific car models, and coordinated how long after that they would end contractual availability of the spare parts in question.
The Commission said the cartel concerned the supply of spare lighting parts to manufacturers of passenger and commercial vehicles after the end of mass production of a car model.
Valeo received full immunity for revealing the existence of the cartel, thereby avoiding a fine of more than EUR30.5m.
Automotive Lighting and Hella benefited from reductions of their fines for their cooperation with the investigation. The reductions reflect the timing of their cooperation and the extent to which the evidence they provided helped the Commission to prove the existence of the cartel.
Automotive Lighting's fine is EUR16.35m and Hella's is set at EUR10.4m.
The investigation concerned the aftermarket segment for the supply of spare parts to original equipment manufacturer or their authorised service networks for passenger and commercial vehicles. The cartel relates solely to the original equipment spare parts market for car models whose production had ended.
The Commission said that the decision concerning lighting systems is 'part of a series of major investigations into suspected cartels in the automotive parts sector'. The Commission has already fined suppliers of automotive bearings ,wire harnesses in cars, flexible foam used in car seats, parking heaters in cars and trucks, alternators and starters and air conditioning and engine cooling systems. More investigations are ongoing, for instance concerning occupant safety systems, the Commission said.