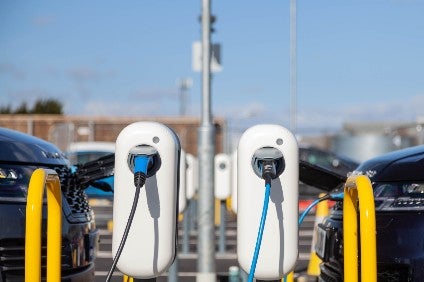 The European Automobile Manufacturers' Association (ACEA) said it welcomed MEPs and national ministers agreeing on the Alternative Fuels Infrastructure Regulation (AFIR) which governs EU wide deployment of charging and refuelling stations for all vehicle segments.
"Already today, a lack of charging and refuelling stations is severely hampering the market uptake of zero emission vehicles," said ACEA director deneral, Sigrid de Vries.
"AFIR therefore has a crucial role to play as we make the shift to carbon neutral transport."
ACEA acknowledged co-legislators had adjusted their respective positions to come to an agreement on AFIR. The outcome, however, remains well below what would be necessary to match the ambition levels set for vehicle manufacturers in terms of CO2 targets.
"A significant 'infrastructure gap' would continue to limit CO2 reductions and the transition of our sector to climate neutrality," addedde Vries.
A number of derogations for member states would also limit the coverage of the infrastructure network across the EU.
As regards heavy duty vehicles, in order to meet the recently proposed CO2 reduction levels (-45% by 2030), 400,000 battery electric and hydrogen powered trucks (mainly long haul) would have to be in operation on EU roads by the end of the decade. In addition, a third of all new trucks sold would have to be zero emission (close to 100,000 ) every year from 2030.
These vehicles would require 50,000 chargers suitable for heavy duty vehicles, including 35,000 megawatt chargers, as well as at least 700 hydrogen refuelling stations.
With the state of charging and refuelling infrastructure today, even the current CO2 targets (-30% by 2030) are out of reach.
The AFIR agreement falls short of the required ambition level, both with respect to the necessary power outputs and deployment timelines. The short term review for heavy duty vehicles, now agreed by the co-legislators, will have to ensure that further adjustments will be made to address the specific requirements of trucks.
In addition to AFIR, member states must urgently ensure that planning and permitting processes are accelerated, power grids are upgraded and suitable areas are made available for truck charging, ACEA said.