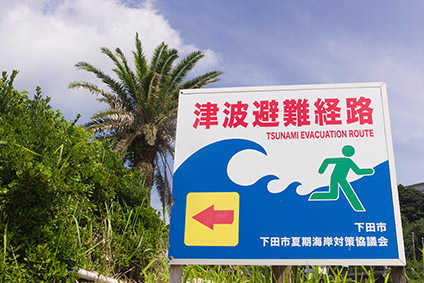 Fuji Heavy INDUSTRIES says companies seeking to be potential new suppliers should focus on key attributes such as environmentally-friendly solutions and weight reduction, while Japan is at the same time more robustly prepared for any natural disasters such as earthquakes.
The Japanese automaker was among several manufacturers attending the recent JAMA-CLEPA Business Summit in Venice, where the Asian giants outlined some of their exact tendering processes to become a supplier for global operations.
"The first thing is we get to know each other's companies – we want to hear about your customer and general profile of who you are," said Fuji Heavy Industries corporate vice-president, Tatsuro Kobayashi at the Italian conference. "There are some things you should keep in mind. Are your processes made in Europe or are your products used globally?
"In terms of technology, there is a strong need for environmentally friendly solutions and you should highlight places where you shine, for example, weight reduction and cost competitiveness. We will present you with quality requirements and payment terms – our goal is to clarify all terms and conditions. It is crucial you understand the conditions.
[Then] "There are a number of documents to be submitted including the detailed quotation and drawings. We are exactly [strongly] interested in boosting efficiency in the supply process."
That supply chain efficiency has been given a significant shot in the arm in recent years with the introduction of contingency plans following natural disasters, which have now trickled down to Tier 4 level following the enormous earthquake in Japan which killed thousands in 2011.
Earthquakes are not uncommon in Japan – there was another one last April for example – but the severity of the 2011 incident saw the supply chain and automakers establish a more formal procedure known as the Business Continuity Plan to deal with the fallout should it reoccur.
"I would say the first thing that changed [after the 2011] earthquake was the Business Continuity Plan," noted one speaker at the Venice conference. "Not just Tier 1, but also Tier 2, Tier 3, Tier 4, including the ones abroad.
"It i important everyone has information available so if there is any calamity should a disaster happen again, we know what we should do for the Business Continuity Plan.
"It is important to have a global base in order to have continuous business. We thought how to link all our plants around the world."
The Japan Automobile Manufacturers Association (JAMA) secretary-general Yoshihiro Yano told just-auto on the sidelines of the JAMA-CLEPA Business Summit in Venice: "The automakers went to the suppliers and they support it – the Business Continuity Plan. Japan has many earthquakes – the 11 March [2011] tsunami gave us quite a good lesson.
"It [Business Continuity Plan] is company by company and each company sees a need for such [a] kind of plan. [The] Japanese government encouraged to do that but it is [a] new initiative for manufacturers."