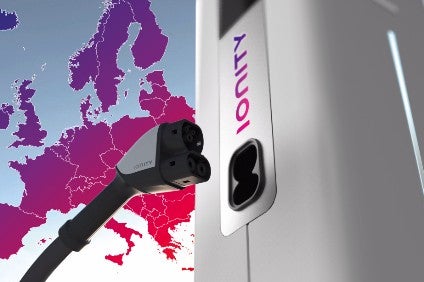 Following Genesis' announcement earlier this week, comes news of another Plug and Charge deal, this time from electricity supplier Octopus Energy's electric vehicle (EV) roaming service Electroverse, which said it had "opened up Plug & Charge technology to customers with compatible cars, in a bid to make the EV charging experience even easier". 
Plug & Charge simply allows EV drivers to plug their car into a (functioning, not always guaranteed here in the UK – ed) public charge point and walk away, dispensing with the need for a network-specific charge card and/or app or, with some newer charger types, just a contactless debit or credit card.
In this case, very similar to the new deal between Genesis and Shell's Recharge network working with Hubject, the vehicle syncs with the charger through the customer's Electroverse account and begins charging automatically. Octopus handles the charging process and billing.
Octupus' Electroverse said in a statement: "While Plug & Charge tech has been the norm for Tesla drivers using Tesla chargers (as the car, charger and app are all created and managed by Tesla), non-Tesla EV drivers previously haven't had easy access to it.
"Electroverse's tech has enabled Plug & Charge to work for EV drivers with Volkwagen's iD and Cupra Born cars, on Ionity's ultra-rapid chargers across Europe. Major brands, including BMW, Audi, Skoda, Mercedes and Ford, have announced intentions to support the technology, as well as lots of different charging networks.
Matt Davies, director of Octopus Electroverse, added: "This Plug & Charge milestone shows how technology delivers better electric vehicle charging. It provides a roadmap for the future of seamless public charging and we've got big plans to roll it out further. We're making it easier for car manufacturers and charging networks to support Plug & Charge and create a simpler experience for EV drivers."
Electroverse said it now operated 400,000 charge points globally using 460 charge point brands.
Electroverse customers have access to an interactive global map showing 750,000 chargers and their availability, a route planner to ease 'range anxiety' plus full in car support through Apple CarPlay, Android Auto and app stores.