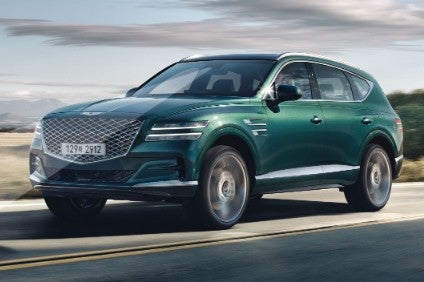 Despite their complexity, hybrids and plug-in vehicles were among the most reliable models on sale in the US, the influential Consumer Reports said in its annual reliability based on member survey.
But high end, electric-powered sport utility vehicles were among the least reliable vehicles though NOT because of their relatively simple powertrains.
CR said: "Complex electronics are their Achilles Heel, at least for now."
Some Hyundai, Kia, Subaru, and Toyota models continued to have problems due to technologically advanced, and complex, transmissions.
Eight of the top 10 most reliable brands were from Asia, and only one, Buick, was a domestic, according to CR's Annual Auto Reliability data.
"But there were some positive indicators for the domestics, too, as American models topped seven vehicle categories, an unusually strong showing," CR said.
The report was based on data collected from CR members about their experiences with over 300,000 vehicles in the annual surveys.
Owners reported everything from transmissions needing replacement after as little as 5,000 miles to display screens that required hardware replacement and misaligned tailgates and doors.
Of the top 10 most reliable automakers, eight were based in Asia with Lexus, Mazda, and Toyota in the top three spots. Historically, Lexus and Toyota have regularly been at the top of CR's brand rankings for reliability and Toyota had 13 different nameplates in the survey.
Mazda, top brand overall in 2020, fell though its above average overall performance was marred by the 3 small car which had average predicted reliability due to problems with its climate system and in car electronics issues.
CR said: "Mazda has a conservative design approach with shared platforms and similar components which helps it to produce reliable vehicles overall. Mazda has also stuck with its dependable six-speed automatic transmission while other automakers use more complex ones with eight or nine ratios or continuously variable transmissions, some of which have proven troublesome."
All Lexus models scored average or better for reliability.
Third-ranking Toyota had only one model scoring below average, the Corolla Hatchback; CR members reported issues which required a transmission replacement or rebuild.
Infiniti ranked fourth overall and Buick was the most reliable domestic brand, coming in fifth place.
CR data showed hybrids and plug-in vehicles were among the most reliable models even though they had unusually complicated drivetrains. These vehicles include the Honda Insight, Kia Niro and Toyota Prius, Prius Prime, RAV4 Prime, and Venza.
"One likely reason for their reliability is that most of these are well-established models that haven't seen radical changes over the years. Even the new for 2021 Venza uses a tried and true powertrain," .
Fully-electric SUVs among the least reliable vehicles included the Tesla Model X and Y, Audi E-Tron and Volkswagen ID.4. All had a high rate of problems in areas other than the electric powertrain. Some of these problems included climate controls, in-car electronics, and power equipment, CR said.
"Genesis' reliability is suffering as the brand rapidly grows with new models," CR said.
"While the G70 has improved to average, the new GV80 SUV scores well below average due to infotainment screen and drive system problems."