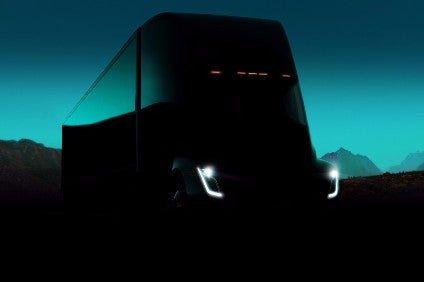 Electric vehicles (EVs) were the most discussed theme on Twitter by the world's leading automotive influencers, with more than 100% quarter on quarter (QOQ) growth in tweet volume during Q4 2019, according to GlobalData, the data and analytics company and parent of just-auto.
An analysis of GlobalData's Vehicle Manufacturers Influencer Platform, which tracks industry experts from the automotive sector and their discussions around the emerging trends, insights and overviews, new fields of innovation and technology, and other popular areas on Twitter, revealed 'Cybertruck' as the top conversation driver among EV topics in Q4 2019.
The discussions among experts about Cybertruck involved its futuristic design and self-driving features with AI technologies.
Animesh Kumar, director of automotive consulting at GlobalData, said: "With electrification being a key agenda in several countries and among OEMs and with new product developments, announcements and model launches, it is not surprising that EVs emerged as the most discussed topic on Twitter."
Alex von Witzleben, Thomas J Thias and Dirk Harbecke were the top contributors on the topic, based on mentions count.
Their discussions revealed #Selfdriving, #IoT, #5G, #Smartcity and #Batteries as the top mentioned hashtags, driven by emerging technology used by companies in their latest range of EVs.