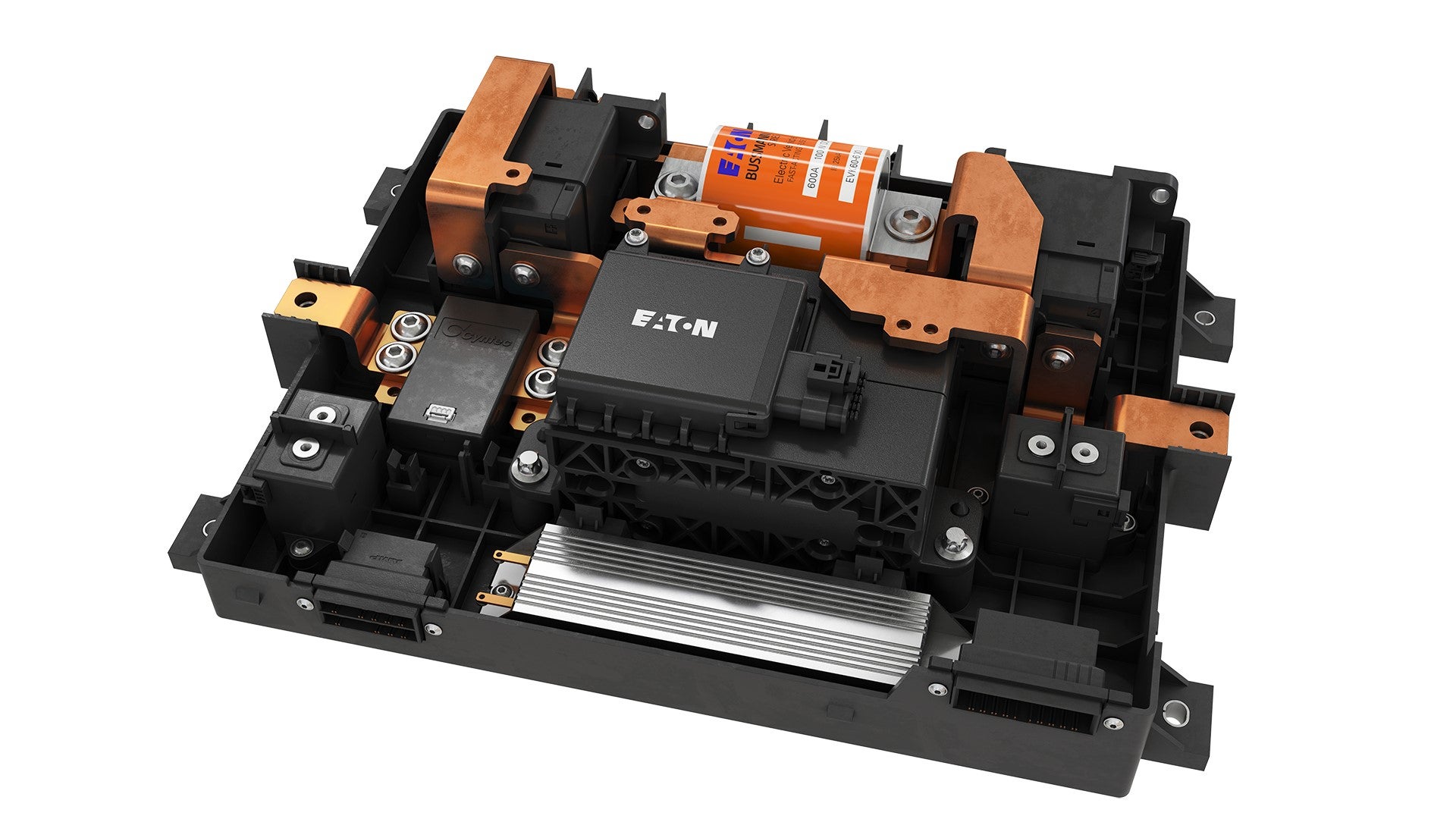 Order from global OEM boosts Eaton's e-mobility business
Eaton has announced its e-mobility business has received a contract to supply its battery disconnect unit (BDU) to a global automaker.
Its BDU integrates its 'Breaktor' circuit protection technology in electrified vehicles (EVs). It will be displaying this technology at The Battery Show in Stuttgart, Germany, May 23-25, 2023.
Mark Schneider, president at eMobility, said: "We are excited to bring such a critical part of the EV system with industry-leading safety features and efficiency to this world-class vehicle manufacturer."
"With Breaktor and our Power Connections solutions, Eaton is uniquely positioned to create differentiated electrified vehicle solutions for its global customers."
Eaton's BDU contract with the unnamed global automaker is for both 400 and 800 volt configurations, for use in electrified passenger vehicles.