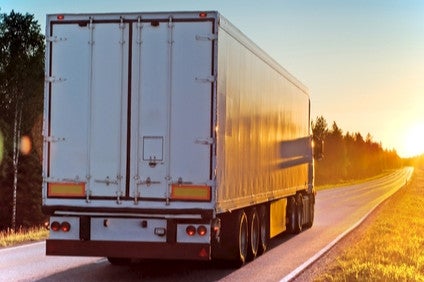 Britain's Road Haulage Association (RHA) says the thousands of lorry drivers, who have been stranded near the English port of Dover, are "not out of the woods yet" as the massive operation to clear the huge truck backlog caused by the recent UK-France border closure, starts to take effect.
The UK and France reached agreement to re-open the border to allow accompanied freight and some passenger services to resume between the two countries.
The breakthrough follows chaos at one of the UK's most significant freight arteries at the Port of Dover in South East England, after France's decision to close its UK border for 48 hours to accompanied freight traffic, following the revelation by British Prime Minister, Boris Johnson, of a more virulent strain of COVID-19.
Opening the border however, for accompanied freight services and some passenger services, is conditional on everyone travelling from the UK to France being able to show proof of a negative coronavirus test, taken within the previous 72 hours.
In the protocol agreed with the French government, all truck drivers, regardless of nationality, will require a lateral flow test, which can detect the new strain of Covid-19 and return results in around 30 minutes. Manston Airfield in the county of Kent, will remain the main testing centre for hauliers, where up to 1,000 lorries have been stuck for 48 hours as London and Paris struggled to reach a solution.
The RHA says on-site staff at Manston are providing tests to hauliers to be self-administered in their cabs with supervision. The result will be communicated to the driver via text message or email, identifying them via their number plate.
The French government will also carry out sample testing on incoming freight to the UK.
"It's hat's off to the Secretary of State for Transport for making this happen sooner than originally anticipated," said RHA chief executive, Richard Burnett.
"However, I fear the thousands of truckers stranded in Kent aren't out of the woods yet. The massive backlog of vehicles will take time to clear and hundreds of drivers run the risk of not getting home in time for Christmas."