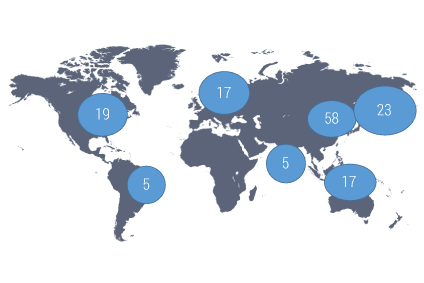 Supplier Denso said second fiscal quarter revenue rose 16.9% year on year to JPY3,020.1bn (US$20.9bn).
Operating profit slipped 2.5% to JPY155.4bn ($1.1bn) and consolidated profit was off 6.1% to JPY105.8bn.
"Revenue in the first half of our fiscal year increased compared to the previous year due to sales recovery, sales expansion and foreign exchange gains," said CFO Yasushi Matsui.
"Operating profit decreased slightly compared to the previous year due to challenging business conditions.
"We have revised our revenue forecast for the full year based on changing foreign exchange preconditions, adjusting our revenue projection to JPY6,310bn ($43.6bn) and we have secured our operating profit forecast from the previous announcement for the full year to JPY480bn (US$3.3bn), based on foreign exchange gains and profit improvements, though deterioration of our region mix has occurred."
Japan revenue increased 2.9% to JPY1,738.9bn ($12bn) and operating profit rose 2.4% to JPY91bn ($628.6m).
In North America, revenue increased 26.6% to JPY715bn ($4.9bn) but the operating result plunged to a JPY13bn loss ($89.6m) versus a JPY2.9bn year ago profit.
Europe revenue rose 19.4% to JPY321.9bn ($2.2bn) while operating profit fell 7% to JPY3.6bn ($24.9m).
Asia revenue increased 34.3% to JPY960.9bn ($6.6bn) and operating profit also increased – by 17.4% – to JPY67.4bn ($465.1m).
In other areas, revenue increased 46.8% to JPY53.6bn($0.4bn) with operating profit up 42.9% to JPY11.4bn ($78.7m).