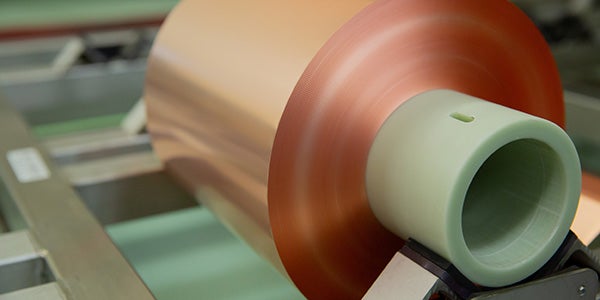 Nippon Denkai said it planned to invest US$150m in a new copper foil plant in Georgia to supply the country's fast-growing electric vehicle (EV) industry.
US subsidiary, Denkai America, had previously announced the investment would be made in a new facility near its existing plant in Camden, South Carolina.
Construction of the new plant, in Augusta city, was scheduled to begin in September with the company expecting to be able to make samples available to clients in summer 2024. The company said it would hire 100 people and establish an initial annual production capacity of 9,500 tonnes of copper foil per year.
Denkai America envisaged lifting its investment in the facility to US$450m over time to triple capacity in line with rising demand. Spokesman Michael Coll said: "Our goal is to triple the capacity in Augusta; market conditions will determine the timeline."
The company said the 115-acre (47-hectare) site in Augusta was a better location as it has more room for future expansion compared with the South Carolina site and because it had a "key cost competitive edge in the price of electricity".
The company sees significant potential for copper foil production in the US, given the rising number of EV battery plants being built in the country. It said automakers are increasingly looking to localise supply chains to avoid any logistical and political disruption. The company sees demand for copper foil expanding by 21% annually through to 2035.