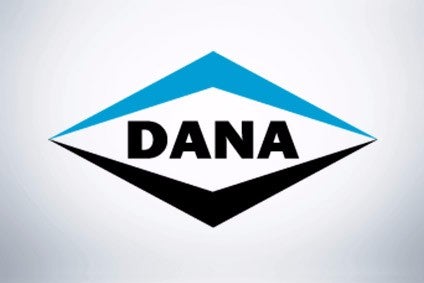 Dana sales for the third quarter of 2021 totaled US$2.2bn, compared with $1.99bn in the same period of 2020, representing a $210m improvement driven by strong customer demand in heavy vehicle markets.
Adjusted EBITDA was $210m versus $201m. Profit margin compression in the third quarter of 2021 was primarily driven by raw material cost rises.
Net income was $48m, up $3m. Adjusted earnings per share were $0.41 compared with $0.37.
"Challenging market dynamics have pressured our third-quarter results, and outlook for the remainder of this year," said CFO Jonathan Collins.
"Our revised guidance is primarily driven by customer production levels, lower and less consistent than we had previously expected, and by commodity inflation. Though the near-term outlook remains constrained, we believe the current market dynamics not only position us for robust cyclical growth but also for Dana to achieve above-market secular growth driven by our transition to electrified mobility."
Revised 2021 financial rarget ranges are: sales of $8.8bn to $9bn, adjusted EBITDA of $815m to $875m, an implied adjusted EBITDA margin of approximately 9.5% and diluted adjusted EPS of $1.65 to $2.05.