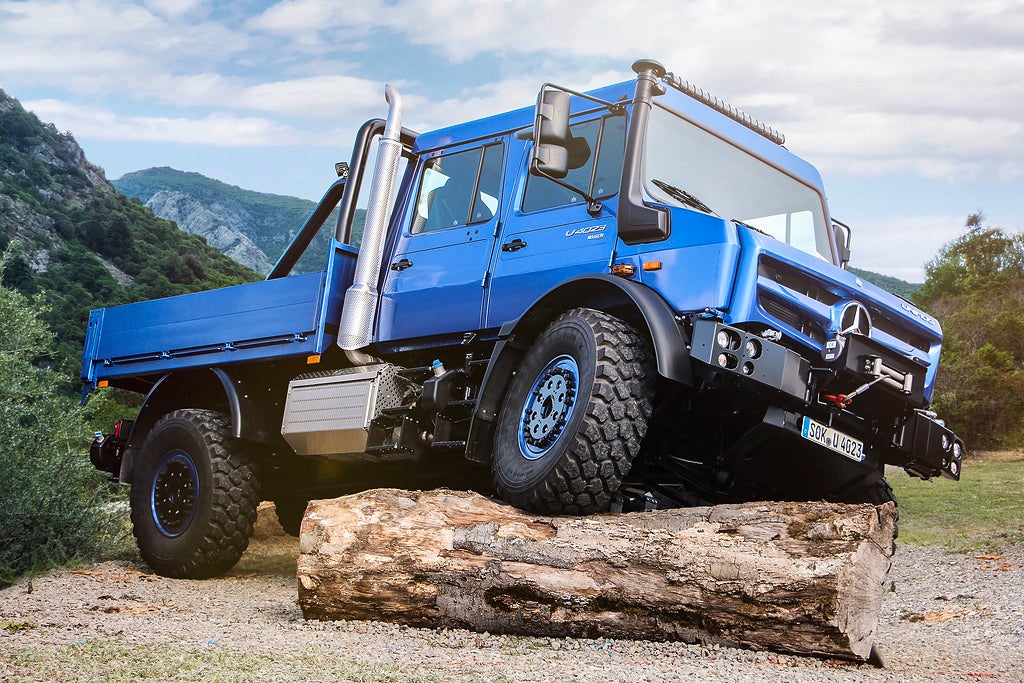 After the unprecedented flooding that hit Germany last week, Daimler says it has been providing heavy off-road Mercedes-Benz Unimog and special vehicles to support regional rescue teams as well as donating EUR1m for emergency aid.
Daimler said in a statement that it is helping the population in North Rhine-Westphalia, Rhineland-Palatinate and other regions.
Daimler is providing heavy off-road Mercedes-Benz special vehicles to support the rescue teams on site. In conjunction with heavy off-road vehicles of the regional fire brigades, the vehicles are driving over rough terrain to the locations.
Furthermore, the company is donating 1 million euros directly to the German Red Cross (DRK) and the Federal Agency for Technical Relief (THW).
Ola Källenius, Chairman of the Board of Management of Daimler AG and Mercedes-Benz AG said: "We are deeply saddened by the news and footage we see from the flooded areas. Our feelings go out to the people in the disaster zones. Daimler AG is donating 1 million euros as emergency aid." The money will be used locally to provide the population with the bare necessities and to contribute to the reconstruction of the destroyed areas.
Daimler is also offering paid leave to employees in the crisis areas who are affected or who are engaged in the Federal Agency for Technical Relief and the voluntary fire brigades.
Daimler AG has various locations in the particularly affected federal states of North Rhine-Westphalia and Rhineland-Palatinate and employs more than 23,000 people there (Rhineland-Palatinate: approx. 13,500; North Rhine-Westphalia: approx. 9,700).
The largest truck assembly plant of Mercedes-Benz Trucks is located in Wörth am Rhein, Rhineland-Palatinate. In North Rhine-Westphalia, Daimler produces vans at the Mercedes-Benz plant in Düsseldorf.