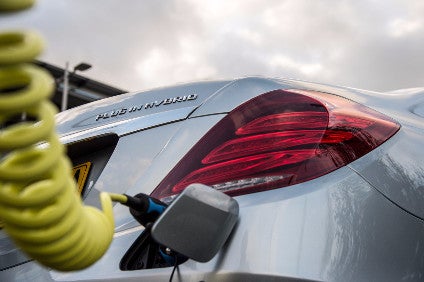 Daimler will spend around EUR7 bn on 'green' technology in two years, the automaker announced.
Continuing electrification of the wide Daimler group model range will continue. For example, Smart, Daimler claimed, soon would be the only automaker worldwide to offer its entire line powered either by internal combustion engines or battery power. Mercedes-Benz plans to put the CLC F-Cell, which it claims is the first fuel-cell-powered vehicle with plug-in technology, into volume production. The automaker also is developing a dedicated architecture for battery electric cars.
Having just renewed its diesel engines, Daimler is readying a new family of petrol engines for launch in 2017. These are claimed to set efficiency standards and be the first be equipped with a particulate filter. A 48 volt on board power supply will be introduced at the same time and starter-generators will become standard, making fuel savings previously possible only with high voltage hybrids.
Mercedes-Benz has been rolling out new plug-in hybrids and two more, a GLC coupé and the E 350 e, will go on sale this year taking the PHEV tally to eight.
The next step, in 2017, is an S 500 e update boosting all-electric operating range beyond 50km (30 miles) with improved lithium-ion batteries and a "further optimised intelligent operating strategy".
"We will invest EUR14.5bn in research and development in the next two years alone – more than half of it will again be spent on 'green' technologies. Just for our passenger cars, we are talking about EUR5.4bn", R&D chief Thomas Weber said in a statement. "No other manufacturer offers a comparable range of electrified vehicles and solutions in the field of electric mobility."
The vehicle range from Smart city cars through Mercedes-Benz passenger cars to buses, coaches, and Fuso trucks.
"We will electrify all Mercedes-Benz passenger car model series step by step," Weber said.
"Customers are not looking to sacrifice in the sense of 'less car' – on the contrary. That is why we emphasise enhanced efficiency through more intelligent technology – and we do it consistently in all model series." All powertrain types – petrol, diesel, plug-in-hybrids, batteries or hydrogen – "have their justification and chances".