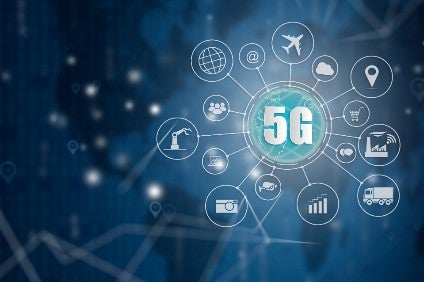 Telefonica Deutschland and network supplier Ericsson is putting in what is claimed to be the world's first 5G mobile network for automobile production at Daimler's Factory 56 in Sindelfingen.
The 5G standard is being implemented for the first time into running production and experience gained will be used to extend to other plants. Once installed and commissioned, the network will be operated by Mercedes-Benz Cars.
Mercedes production and supply chain chief Joerg Burzer said: "With the installation of a local 5G network, the networking of all production systems and machines in the factories will become even smarter and more efficient in the future. This opens up completely new production opportunities."
The use of 5G adds new features to existing production processes such as data linking or product tracking on the assembly line. With a separate own network, all processes can be optimised and made more robust, and if necessary adapted at short notice to prevailing market requirements.
Mobile communications standards link production systems and machines together in an intelligent manner, supporting the efficiency and precision of the production process. A further benefit of using a local 5G network is that sensitive production data does not have to be made available to third parties.
The 5G mobile communications standard allows fast data transmission rates in the gigabit range, with extremely low latency and a high level of reliability.
But short distances are essential. This is only possible via a local infrastructure. Factory 56 has been equipped with several 5G small-cell indoor antennas and a central 5G hub.