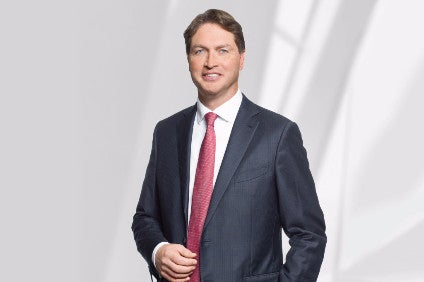 Confirming earlier media reports, Daimler's supervisory board has named Ola Kaellenius (46) as the member of the management board in charge of group research and Mercedes-Benz Cars development starting 1 January, 2017.
He will replace Thomas Weber (61) who will leave the automaker when his contract expires on 31 December, 2016 "by mutual agreement and at his own request", according to a Daimler statement. Weber "will continue to assist the company in an advisory capacity". Already on the management board, Kaellenius currently heads Mercedes-Benz Cars' marketing and sales.
"Research and development are two key fields in the automotive industry for maintaining a lasting top position. With Kaellenius we are appointing an experienced board colleague with extensive expertise in the passenger car business as [board] member for R&D. At the same time, we are positioning the [board] to be younger and more international," said supervisory board cairman Manfred Bischoff in the statement. "With his sound business education and numerous technical positions within the group, Ola Kaellenius has the expertise required for anchoring and further expanding Daimler's position as technology leader."
Kaellenius joined the board on 1 January. He started at Daimler in 1993 and has since held various jobs within the group. He was CEO of Mercedes-AMG as well as president & CEO of the Mercedes-Benz US International vehicle factory in Tuscaloosa, Alabama.
Weber has run group research and Mercedes-Benz cars development since January 2004.