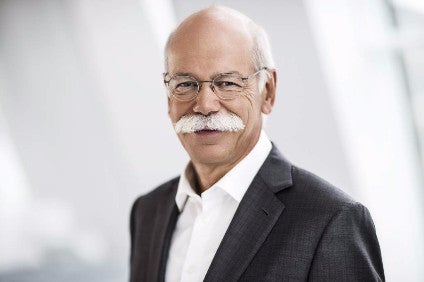 Daimler's supervisory board has extended the contract of Dieter Zetsche (62) by three years until 31 December, 2019.
He will remain Daimler management board chairman and head of Mercedes-Benz Cars until then.
"Daimler is more successful than ever. This proves that Zetsche pursues and implements the right strategy not only aligned with the supervisory board. He also can make employees enthusiastic for the demanding targets of the group. With the contract extension we are securing the continuity at the top needed for sustainable success," said supervisory board chairman Manfred Bischoff in a statement. "We are looking forward to continuing the excellent collaboration with Dieter Zetsche."
Zetsche has been a management board member since December 1998 and chairman since 2006.
His earlier contract was scheduled to expire on 31 December, 2016. But Bischoff had said as far back as April 2015 it would be extended.