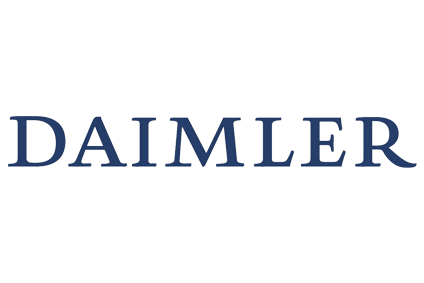 Daimler says it is pursuing a "conservative" path of communication surrounding the US Department of Justice (DoJ) request for information regarding exhaust emissions in America.
Details remain sketchy as to what has triggered the DoJ's interest, but the German automaker notes it is working with authorities and will "consequently investigate possible indications of irregularities," although it declines to put any more flesh on the bones.
"We got a request from the DoJ to start an internal investigation regarding our certification process related to diesel exhaust emissions in the US and of course, we are cooperating fully with authorities," a Daimler spokeswoman told just-auto from Stuttgart.
"We can't comment further. Our experience with the US authorities has shown in the past, if you communicate, that our conservative communication supports constructive dialogue with the authorities."
Daimler adds it considers "the class actions to be without merit" and it would "defend itself against them with all available legal means," although no further details were forthcoming as to who was pursuing that line.
The Department of Justice in Washington was not immediately available for comment.