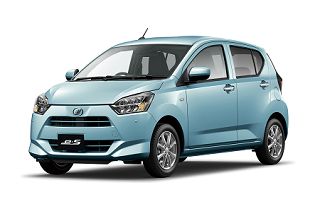 Daihatsu Motor said it expected all its vehicles sold in Japan to be either EVs or hybrids by 2030.
The Toyota Motor Corporation subsidiary said it woukd launch its first battery powered minivehicle in 2025 at prices ranging between JPY1m and JPY2m (US$8,800-US$17,600) after subsidies and incentives.
A hybrid minivehicle would be launched ahead of this. Both models were expected to be sold under the Toyota brand.
The race to launch electric minivehicles is hotting up in Japan with Nissan and Mitsubishi planning to launch a jointly developed electric model in 2022 while Honda is working with Suzuki to develop their own EV minivehicles.
According to registration data released by the Japan Automobile Manufacturers Association, minivehicles with engines up to 660cc accounted for 37% of vehicle sales in the country in 2021 year to date.
Daihatsu president Soichiro Okudaira, speaking at the launch of the new Hijet Cargo van in Tokyo, said: "We cannot avoid electrification and we have to work on it. We will utilise the advantages of hybrid vehicles in developing electric vehicles."