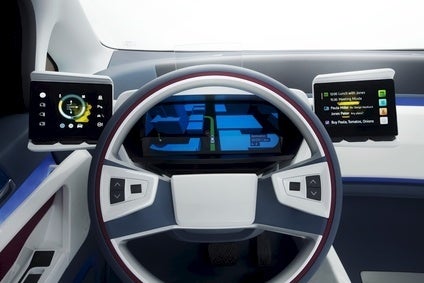 For the three months ending 31 December, 2021, global supplier Visteon reported net sales of US$786m, flat versus Q4 2021 but nonetheless up 15% effectively as automaker customers' vehicle production decreased 15% year on year.
"The sales performance was driven by the ramp up of recently launched products and favourable pricing," the company said in a statement.
Gross margin in the fourth quarter was $99m and net income was $31m. Adjusted EBITDA was $92m or 11.7% of sales, "a very strong performance despite the global semiconductor shortages", Visteon said. "Adjusted EBITDA benefited from robust sales, favourable pricing, lower net engineering, and a one-time customer recovery."
Full year 2021 sales rose 7% $2,773m excluding favorable currency. Compared to customer production, which decreased 2%, sales outperformed by 9%.
Gross margin was $254m and net income $41m. Adjusted EBITDA was $228m or 8.2% of sales, driven by higher sales, favourable pricing, lower net engineering, partially offset by higher costs related to the global semiconductor shortages.
The company said it won $5.1bn of new business last year, launched 17 new products in the fourth quarter, 43 in total for 2021.
Key product category wins included a large and complex curved multi-display for a premium brand with a global OEM and a follow-on advanced SmartCore cockpit domain controller contract. Visteon also announced its "third customer win for electrification that will launch on three premium vehicle brands of a global OEM starting in 2024".
Full-year 2022 guidance anticipates sales in the range of $3.15bn–$3.35bn and adjusted EBITDA of $295m–$335m.