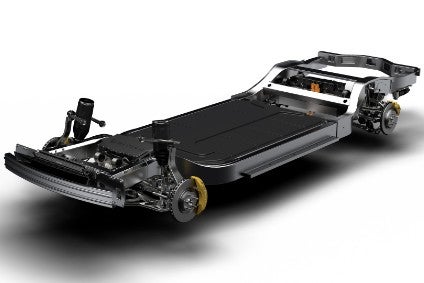 Ford Motor Company's CFO Tim Stone has confirmed that the company will no longer proceed with a programme to develop a Rivian architecture EV for Lincoln.
Speaking to the Detroit News and other media on 28 April while detailing Ford's US$2.0bn loss for Q1, Stone said Lincoln's US dealers were told the news earlier that day.
Ford said in its financial results statement its autonomous vehicle services rollout plans have now been put back to 2022 from 2021 as it meets the challenges of the current business environment as well as "the need to evaluate the long-term impact of COVID-19 on customer behaviours". In the drive to save money, the Rivian architecture project was a casualty.
"Lincoln essentially has decided that it was going to take its own approach to electrification, but it remains fully committed to electrification for Lincoln customers," Stone said during a conference call.
"And we're similarly committed to Rivian as a partner and we will continue to look for opportunities to partner with Rivian on non-Lincoln product."
The model's programme code was believed to be U787, with the vehicle proposed as a fully electric SUV around 5.4 m in length. It would have competed with a future Cadillac that may be either an electric Escalade or a separate model based on that vehicle. General Motors might now have shelved or delayed that project too as US-based OEMs scramble to preserve cash.
Lincoln still has one SUV in its future model plans. The CDX747 project, similar in size to the Nautilus, had been due for launch in North America during the final quarter of 2022. It could now be pushed back to 2023. Further details of this, a related Ford model and other future vehicles can be found in PLDB.