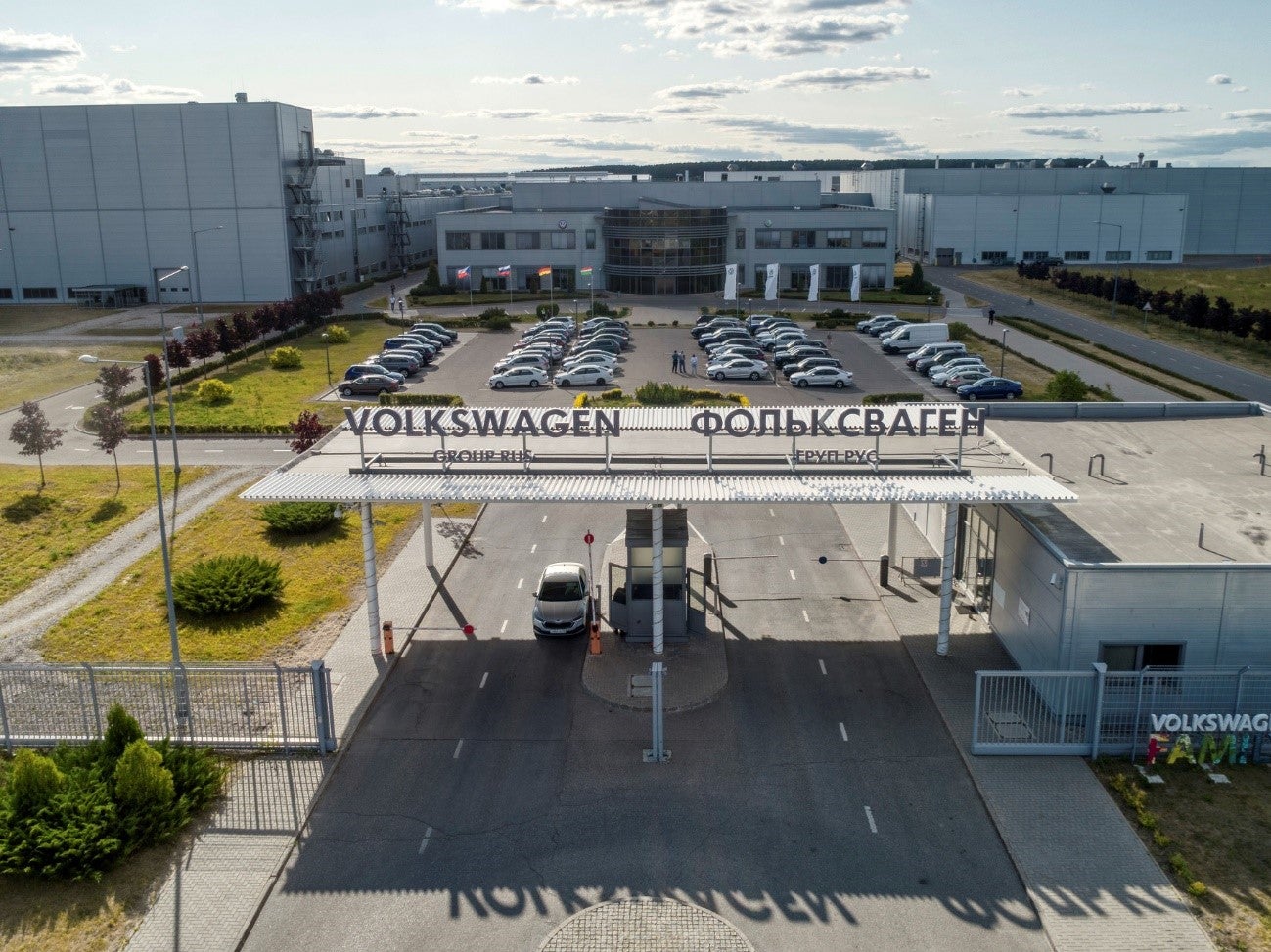 Russian authorities have approved the sale of Volkswagen's assets, multiple newswires report.
Citing a source "familiar" with the decision, Russian news agency Interfax reports that the sale of the German automaker's plant will be sold for a price up to €125 million (approximately $140 million).
Reuters reports that Denis Manturov, Russia's Trade and Industry Minister, informed TASS news agency of the sale on Monday 15 May 2023, when the deal was formally approved.
The plant is based in the Kaluga region of Russia, about 200km south of Moscow. As of 2021, it had annual production capacity for 118,000 vehicles and employed over 4,000 people.
In March 2022, Volkswagen stopped the production of its vehicles in Russia and also suspended exports due to the military conflict in Ukraine subsequent economic sanctions imposed on Russia.
Avilon has permission to acquire 100% of VW's Russian division. The terms of the sale were not disclosed, and it is unknown if Volkswagen's deal included a buyback clause.
Renault and Mercedes are among the Western companies who have left Russia but retained a buyback clause in their final asset sale agreements.