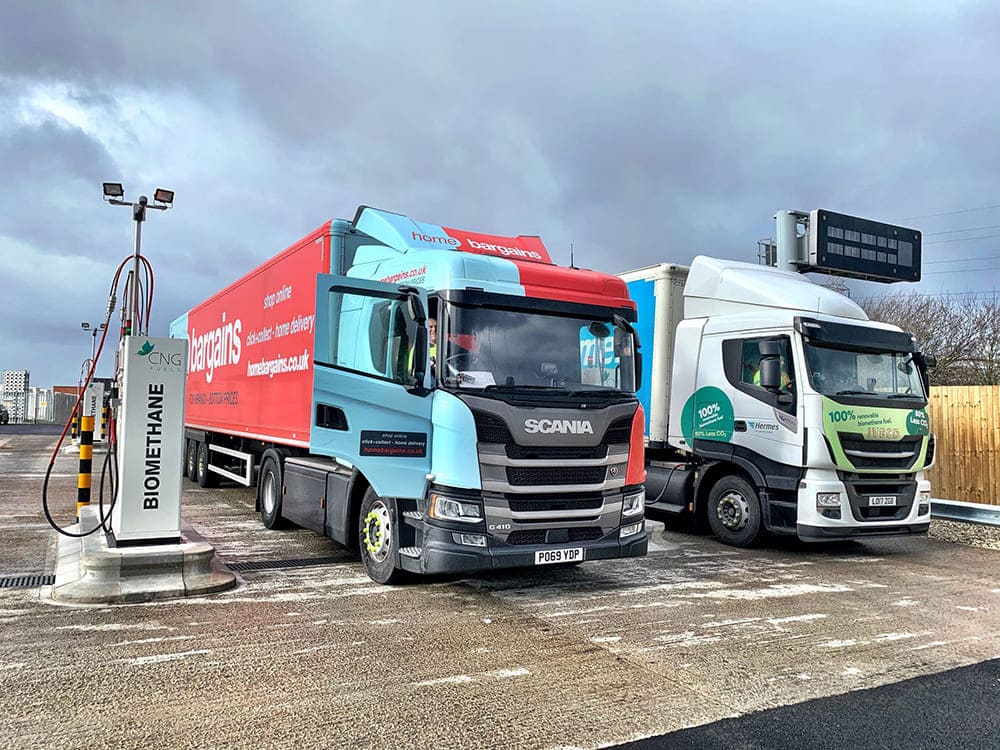 The UK's leading provider of renewable biomethane for heavy goods vehicles (HGVs), CNG Fuels, has announced the opening of its tenth renewable biomethane refuelling station, located in Castleford. As the demand for fuel continues to increase, UK roads have seen the number of bio-CNG powered trucks double in the last year alone.
Operated and installed by CNG Fuels, the new site will enable major UK brands such as Royal Mail, Waitrose, Warburtons and Aldi to make low-carbon deliveries across the Northeast of the country.
Aldi is the latest major UK brand to adopt renewable biomethane which has seen the company reduce its carbon emissions by over 90%, saving up to 40% on lifetime fuel costs.
The new station will see 500 HGVs per day being refuelled, cutting 67,500 tonnes of CO2 emissions every year. The Castelford location will service the passing fleets on the M1, A1 and M18.
At present CNG Fuels says it is Europe's leading renewable biomethane supplier for transport, assisting the UK government's plans to ban the sale of new petrol and diesel HGVs from 2040 and reach the goal of achieving net-zero by 2050.