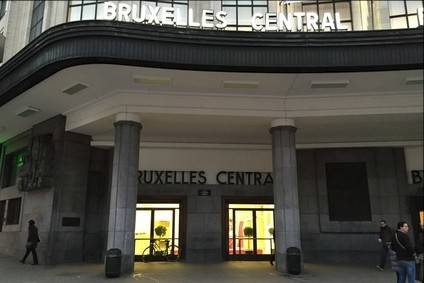 European automotive supplier organisation, CLEPA,has cancelled its Aftermarket Conference scheduled for this Thursday (26 November) in Brussels, due to the Belgian Federal Crisis Centre ramping up security around the event venue.
The Belgian capital is currently on its highest state of alert, level 4, as severe concern surrounding potential terrorist attacks continues, with the army patrolling streets and sensitive areas.
"CLEPA takes the security of participants and all persons involved in the conference very seriously," said a statement from the supplier body. "This means even though we would be ready to maintain the conference, we have been dissuaded to do so for the following reasons: The Belgian Federal Crisis Centre recommended to upscale the security around the perimeter of the CLEPA Aftermarket Conference venue.
"The foreign travel advice centres from other countries in the EU and outside Europe have informed their citizens to avoid places in Brussels where there is a high concentration of people including concerts, large events, stations and airports, public transport, busy shopping centres."
Some companies due to have taken part in the Conference have banned their employees travelling to Brussels for meetings, while travel agencies are also advising clients not to attend events in the Belgian capital.
Just to add to the travel chaos, German airline Lufthansa will be affected by a three-day strike from this Thursday as some cabin crew walk out.
"As a result of the above, CLEPA has opted to relieve participants from taking the decision on whether they should attend the CLEPA Aftermarket Conference at their personal risk," added the supplier body statement.
"Therefore, we have decided to postpone this great event and provide all those who intended to come, but cannot do it under the current exceptional circumstances, with the opportunity to attend.
"Currently, we are assessing a new suitable date for the event."