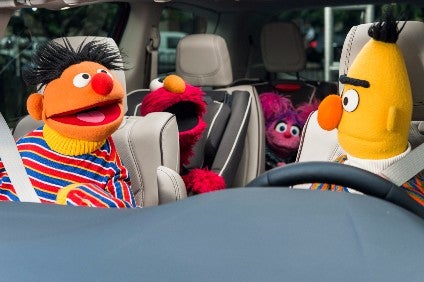 Chrysler this week took up the perfect product placement opportunity to pitch its US market minivans at kids who might persuade parents to buy one.
The automaker announced it was "now a proud sponsor and supporter of Sesame Street, a commitment that includes supporting the show on PBS [tv channel] and new original content on Chrysler's digital platforms".
"Sesame Street has a powerful connection with families and this partnership allows the Chrysler brand to support their work around the world," said Tim Kuniskis, head of FCA North America's passenger car brands.
"With our all-new Chrysler Pacifica minivan, we wanted to help educate parents about its unprecedented 115 safety, security and technology innovations – and who better than Sesame Street which has been reaching and educating families for almost 50 years?"

In addition to sponsoring the show on PBS, Chrysler has planned a multimedia campaign that will pair the tv show's characters and the Pacifica and its hybrid variant in 10 co-branded videos for parents across the brand's digital and social channels, including Facebook, Twitter and Instagram. The first four videos take viewers on on a ride in the vehicles with the Muppets acting out a new game show.