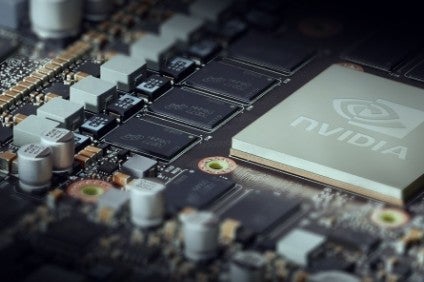 ZF says it expects challenges in semiconductor supply to continue this year, with programmes adapted into 2022, as the world grapples with colossal demand for chips, with industry recovering and the trend for homeworking lasting at least for the time being.
One of the many effects of the pandemic has been huge demand for semiconductors fuelled by government-mandated stay-at-home orders driving domestic computer needs, both for domestic working arrangements and gaming in the face of a paucity of exterior entertainment.
Reliance on overseas chip supply has led many to question whether domestic semiconductor manufacture needs to be ramped up in a bid to avoid the bottlenecks currently being seen around the world and which has caused numerous industry headaches.
"Basically, overall industry around the global – [there] was high demand," ZF CEO, Wolf-Henning Scheider told just-auto at the German supplier's presentation of its half-year results from its headquarters in Southern Germany.
"It started in 2021 and it applies to all sectors, for example, for PCs and home offices with radio masts. They need these chips, so capacity needs to be adapted over a longer period.
"I expect this shortage will remain with us for this year and in 2022 we will have to adapt our programmes to have capacity available.
"We are in constant dialogue with the chip manufacturers and clients. We managed to maintain the supply chain. Due to the scarcity, we have seen an all-time high in demands. These are further exacerbated by partially-interrupted supply chains."
The ZF chief was referring in part to the devasting floods which wreaked such havoc in Germany two weeks ago, with the supplier's plant of Ahrweiler, South of Cologne, obliged to close for the time being.
Seven staff were on site and after moving to the second floor, were safely rescued in the morning.
Pictures of the Western German town show colossal amounts of house furniture thrown onto streets as the flood tore through its centre, with one report indicating 12,000 litres of water a minute were being pumped out from an underground car park.
ZF staff globally, raised EUR0.5m (US$594,000) within a very short space of time with donations ongoing and the supplier also contributing EUR0.5m being funnelled to its non-profit association, ZF Hilft.
"It will take a couple of months until the plant will work fully again," added Scheider. "The assembly line must be rebuilt from scratch."
Financial results from Friedrichshafen show sales in the first half of 2021 rose significantly to EUR19.3bn (US$23bn) compared with EUR13.5bn in the first six months of Covid pandemic-hit 2020, a rise of 43%.
Adjusted EBIT was EUR1bn compared with a loss of EUR177m in H1, 2020.