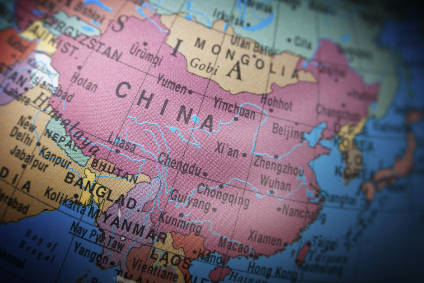 New vehicle sales in China jumped by close to 20% to 2.5m units in November from 2.09m units a year earlier, helped by a sales tax cut introduced at the end of September, according to the China Association of Automobile Manufacturers.
The tax cut, from 10% to 5%, benefits vehicles with engines of 1.6-litres or less which account for about 70% of the total passenger vehicle market. The move by the central government was part of a range of stimulus measures introduced this year to help lift domestic consumption, as China's economy continued its transition from investment-led growth.
Total vehicle sales in the first 11 months of the year increased by 3.3% to 21.8m units, from 21.1m units in the same period of last year.
Sales of light passenger vehicles, including passenger cars, SUVs and MPVs, rose by almost 24% to 2.2m units last month, with SUV sales spearheading growth with a 72% jump to 716,000 units. Demand for Chinese-branded SUVs was particularly strong, with sales jumping by over 88% to 395,000 units.
Overall sales of Chinese-branded vehicles rose by almost 27% last month to close to 1.05m units, claiming an overall market share of almost 42%. Sales of German brands combined rose by 18.2%, while Japanese brands jumped by 15.7% and US brands by 12.4%.
General Motor's local joint ventures saw their combined sales jump by 14% to 346,671 last month and by 4.1% to just under 3.2m units year-to-date.
Nissan's joint ventures reported a 21.9% sales rise to 122,700 units last month; Ford's sales were up by just 9% at 106,283 units; while Toyota's sales more than doubled to 104,800 units.
BMW reported a 3.2% rise in sales 41,090 units, including MINI, while Daimler's Beijing Benz Mercedes sales jumped by almost 39% to 36,313 units in the same month.