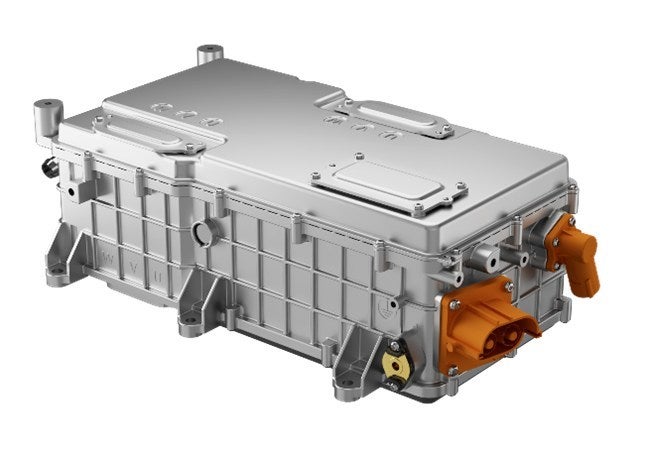 Another EV win for BorgWarner which will provide "a leading Chinese OEM" with a dual inverter unit for the automaker's A/A+ hybrid vehicle model planned for launch in Q2 2023.
The product combines two inverters, a DC/DC converter, and a boost module into a single unit which drives two electric motors, powers the 12 volt electrical system and supports the boosted system architecture of the propulsion system.
The unit will deliver cost and weight reductions and also enable flexible packaging and easy installation.
Stefan Demmerle, president and general manager, BorgWarner PowerDrive Systems, said: "This leading Chinese OEM's dedicated hybrid transmission (DHT) system is becoming a strong benchmark in the China market due to its dynamic driving performance and ability to achieve greater fuel economy."