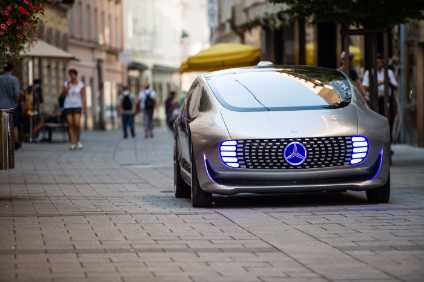 Chinese self-driving start-up company Momenta has raised around US$46m in its latest round of funding, with Daimler a major investor according to Chinese media.
The Wall Street Journal also reported the move and noted that Western automakers are making a number of strategic investments with Chinese partners. Private equity firms are also involved in the financing round for Momenta, described as a Beijing-based company focused on 'building autonomous driving brains'.
The China Daily reported that Momenta is resourced by an R&D team from top Chinese universities and is developing "deep-learning-derived software in perception, semantic HD mapping, and path planning".
The newspaper also noted that autonomous vehicles have been made part of China's national agenda and in a plan unveiled by the State Council, the authorities have vowed to boost capital investments and technical training in artificial intelligence industries.
treIn 2015, Mercedes showed its F 015 Luxury in Motion research car which presented a glimpse of the company's take on the autonomous drive future. It features a variable seating system with four motorised swivel chairs.