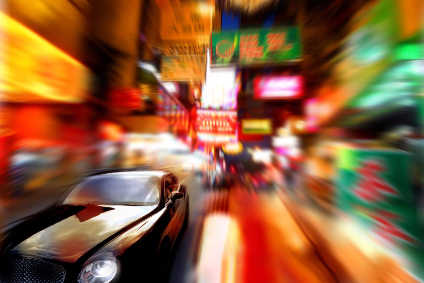 Sales of passenger vehicles in China during January fell by almost 18% to just over 2m (2.02m) units according to China Association of Automobile Manufacturers (CAAM) data. The scale of the year-on-year decline appears to confirm a weakening trend to car demand in the world's largest car market.
The 17.7% drop in January is the biggest monthly drop in China since January 2012 and marks the seventh consecutive monthly year-on-year decline.
All vehicle sales were down by 15.8% from a year earlier to 2.37m vehicles last month, which compares with year-on-year declines of 13% in December and 14% in November.
Analysts say that the decline to car demand in China reflects a slowing economy and ongoing negative sentiment over trade tensions between the US and China. There is also some speculation that tax breaks or subsidies for the automotive sector will be boosted, which could also cause potential buyers to hold off on purchase until the situation becomes clearer.
The CAAM said that February wholesales are also expected to drop sharply.
One cautionary factor in interpreting China market trends early in the year is the timing of the movable Lunar new year holiday.
On a positive note, sales of pure electric vehicles were up 180% to 75,000 units in January and plug-in hybrids were up 55% to 21,000 units.
CAAM forecasts overall vehicle sales of 28.1m units in China in 2019, which would represent a flat market versus last year.