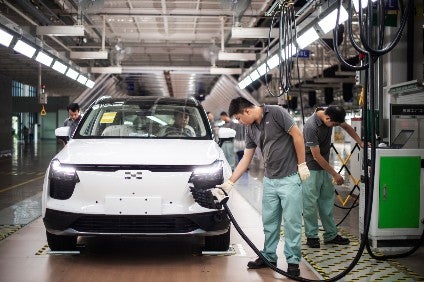 A Chinese battery electric vehicle maker which plans to launch its U5 SUV in Europe in 2020, said it was planning the world's longest EV prototype drive.
Aiways said the single point-to-point route of 14,231 km (8,843 miles) would be part of a "rigorous" test programme.
The Shanghai company said its proving drive starts in Xi-an in mid-July 2019 and ends in September.
Aiways claims the U5 will be the first Chinese battery-electric SUV launched in Europe, starting from April 2020.
The test route starts at the beginning of the famous Silk Road trading route. Test vehicles will be driven and recharged as they pass through numerous countries where temperatures, road conditions and charging infrastructures differ considerably.
The make claims the mid-size BEV SUV "will offer style, premium build quality, connectivity, safety and 460km battery range" (NEDC).
It is built on an aluminium-steel More Adaptable Structure (MAS) platform. Aiways plans to launch one new model per year including a full range of electric family SUVs.
The company has a newly opened EUR1.7bn (GBP1.5bn) factory in Jiangxi Province, where the U5 will be made.
The factory has a stamping plant, body and paint shops, and final assembly line. It has been engineered to Industry 4.0 standards, and will initially be able to produce 150,000 cars a year with expansion planned to lift capacity to 300,000 units.