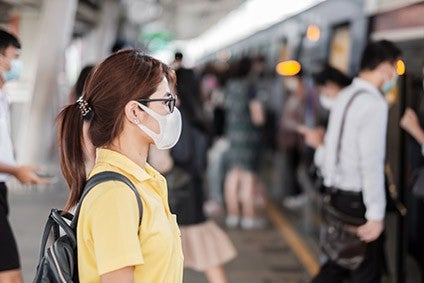 Chinese new energy vehicle manufacturer BYD Auto has set up a production line for medical masks and disinfectants in response to the growing health crisis in the country caused by the coronavirus outbreak.
Fears are growing that the Chinese vehicle market will plunge dramatically in the first quarter of the year, based on the very limited buying interest in dealerships across the country. January sales could be as much as 20-25% lower year-on-year, in view also of the Lunar New Year holidays and efforts by local vehicle manufacturers to bring sales forward into December to lift 2019 figures.
Some speculate that sales in February could fall even further, by 50% or more, given that a number of cities remain in lockdown and on the basis that economic activity in other cities such as Shanghai and Beijing remains far from normal. Car dealers have reported plunging levels of activity due to dramatic changes in consumer priorities.
BYD said it will produce up to 5 million medical masks and 50,000 bottles of disinfectant daily, for as long as is required "until the coronavirus outbreak is relieved or eliminated". Deliveries are set to start on 17th February.
Other companies have also moved to fulfill the sharp jump in demand for medical masks in the country, including General Motors' joint venture SGMW and Taiwanese electronics giant Foxconn.