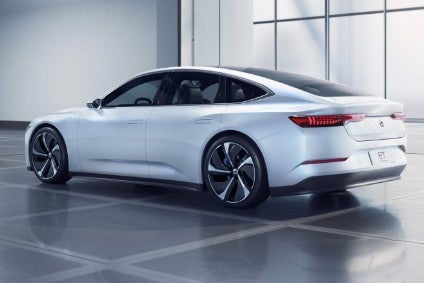 Chinese startup Hycan said it expected to receive at least CNY2.4bn (US$358m) in new funding in the "near future" to finance its next phase of expansion into the electric vehicle (EV) sector, according to reports.
Hycan was founded in 2018 as a joint venture between state owned automaker GAC Group and Nasdaq-listed EV manufacturer Nio, but is now controlled by the former following the most recent investment round earlier this year.
Hycan planned to ramp up its operations to increase its exposure to China's fast expanding EV market. So far this year, the company is understood to have sold just several hundred battery powered 007 sedans. This compares with over 80,000 sales by Nio and Xpeng, two EV startups established in 2014.
Hycan launched its second model in October, the Z03 electric SUV priced at between CNY132,800 and CNY168,800 (US$20,800-US$26,500) and claims it has received 30,000 orders for the model.
The company also displayed two battery powered prototypes at last month's Guangzhou Auto show, the Concept-S sedan and the Concept-M MPV.
Hycan raised CNY2.4bn in January 2021, mainly from GAC and Pearl River Investment, and the company was rebranded Hycan in May of this year.
CEO Yang Ying, speaking at CNBC's annual East Tech West conference in Guangzhou, said he expected "the new round of financing overall will not be less than this figure".
Yang did not specify when he expected the funding round to close but claimed more than 20 institutions around the world were interested in Hycan as global investors plan to pour more money into the fast expanding EV sector.