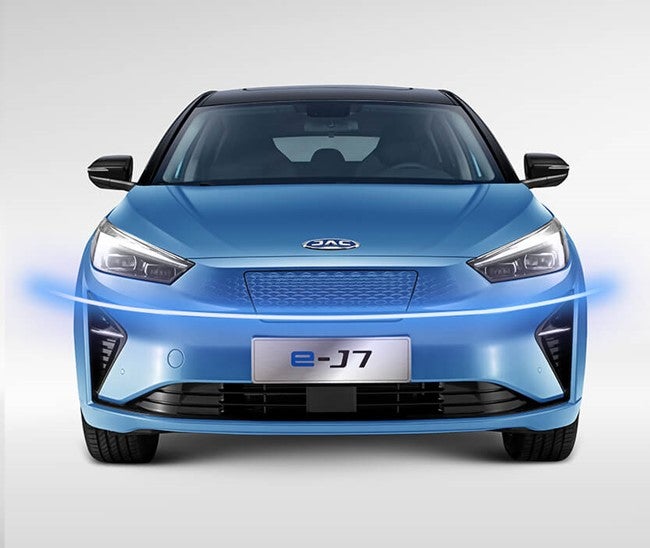 China's Huawei Technologies Company and local automaker Anhui Jianghuai Automobile Group Company Ltd (JAC Motors) are working together to co-develop vehicles and build a new vehicle production plant in Hefei – the capital city of Anhui province, according to unconfirmed local reports.
According to a company involved in its construction, the plant in Hefei's Feixi industrial park will have a built-up area of around 510,000 sq m. It is expected to produce vehicles co-developed by the two companies, in a further sign that Huawei is getting increasingly involved in vehicle manufacturing in the country.
Huawei's CEO Yu Chengdong denied that his company plans to build cars itself, adding that it is partnering with JAC Motors "to help it produce and sell cars in a better way".
Huawei's involvement in the construction phases of the new plant, if confirmed, would indicate that it is looking to get increasingly involved in the Chinese smart car business according to Lin Shi – secretary-general of intelligent connected vehicles at the China-Europe Association for Technical and Economic Cooperation. Huawei already collaborates with Chongqing-based Sokon Industrial Group, which makes the Seres-branded cars, in areas such as onboard intelligence systems and co-developed the successful Seres Aito Wenjie model.
The Hefei Daily carried a report suggesting Huawei has a good history of cooperation with JAC Motors and that the two companies plan to "co-develop new-generation high-end smart electric car platform technologies based on Huawei's intelligent auto parts".
Huawei already supplies components and systems to local automakers and more recently it began supplying complete sets of smart car technology solutions under its Huawei Inside slogan. The company now appears to be getting involved in the actual design of vehicles and their content and in the production and sales/marketing stages.