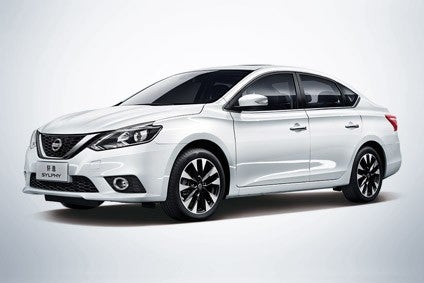 Amid government claims that the number of new deaths in Wuhan from COVID-19 has fallen to zero, Dongfeng Nissan has moved to restart production of China's best selling vehicle.
Not only the Sylphy but multiple other Nissan cars and SUVs are now rolling off lines at various DFL plants, while there are reports that fully 90% of dealerships are open again. It will of course take some time for consumers to regain their enthusiasm for spending on high priced products such as cars, especially in the absence of any major incentives.
The Sino-Japanese JV has been slowly ramping up production at factories in various cities in the provinces of Guangdong and Hubei since late February, although certain facilities have only come back online in recent days.
Both Nissan Motor and Guangzhou Auto strongly emphasise that the safety of the joint venture's workers as well as those employed by suppliers – including many Dongfeng-owned vendors – are the first priority, and that they are in compliance with all governmental regulations.
In February, Volkswagen lost its long-time status as number one brand to Geely
Dongfeng Motor's other JV partners, including Kia Motors, Honda and Groupe PSA are also said to be restarting production.
The Volkswagen Group will be especially keen to bring its own plants back online and then up to full capacity as soon as is safe.
The world's largest OEM lost its long-held position as China's number one brand in February as wholesale deliveries of the best selling Bora and Lavida sedans plunged by 73% and 90% respectively. Geely* snatched the number one slot, even though its total – 18,817 versus 17,239 for the VW brand – was hardly a strong number. Nissan placed third (14,841) just ahead of Changan (14,019). Other makes in the top ten were Chery, Mercedes-Benz, Toyota, Audi, BMW and Haval.
In a further unusual development, an electric car placed fourth in the monthly sales total for locally produced vehicles. There were 3,900 deliveries of the Tesla Model 3. The three vehicles ahead of it were the Bora (4,107), Haval H6 (5,071) and what is often China's top seller, the Nissan Sylphy (6,520).
*total excludes Volvo, Lynk & Co and Polestar