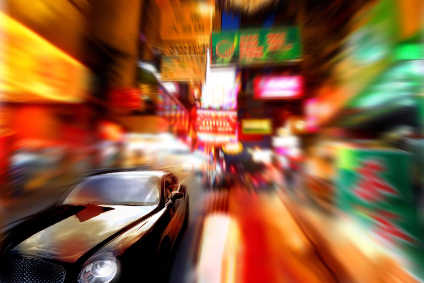 China's new vehicle market continued to rebound strongly in March 2021, with sales rising by 75% to 2.53 million units from 1.44 million in the same month of last year, based on passenger car and commercial vehicle wholesale data released by the China Association of Automobile Manufacturers (CAAM).
At the low point of the COVID pandemic, in February 2020, total vehicle sales in China plunged by 79% year-on-year followed by a 43% drop in March.
The country's economy is estimated to have rebounded by close to 18% in the first quarter of 2021 after shrinking by 6.8% a year earlier, with strong domestic and overseas demand driving a sharp rise in industrial output. The World Bank last month said it expects economic growth to exceed 8.0% in 2021.
In the first quarter of 2021 the vehicle market was up by almost 76% at 6.484 million units, with passenger vehicle sales rising just over 75% to 5.076 million units and commercial vehicle sales up by over 77% at 1.408 units.
Sales of new energy vehicles (NEVs), including electric and plug-in hybrid vehicles, jumped by 239% to 226,000 units in March, according to CAAM's data, while first-quarter volumes were up by 352% at 515,000 units after declining by 56% to 114,000 units in the same period of last year.
The new vehicle market is expected to exceed pre-pandemic levels this year, driven by strong pent-up demand and the introduction of new stimulus measures to encourage vehicle purchases in rural areas while municipal governments are encouraged to reduce restrictions on vehicle sales where possible.
Manufacturer performance
General Motors said its joint ventures in China sold a total of 780,000 vehicles in the first quarter of 2021, a rise of 69% compared with the same period of last year. This includes a 114% rise in Cadillac sales to 57,400 units, while Buick sales increased by 73% to 224,700 units and Chevrolet sales were up by 27% at 64,800 units. The data includes Wuling brand sales, which increased by 102% to 347,100 units and a 5% increase in Baojun sales to 86,200 units.
Ford China first quarter sales grew 73.3% to 153,822 vehicles with the rider that the COVID-19 pandemic lockdowns began in the country in Q1 2020. Nonetheless, it was the automaker's fourth consecutive quarter of growth in the country and it claimed sales of Ford and Lincoln brand vehicles outpaced the industry in the first quarter.
BMW said its sales jumped by over 97% to a record 229,748 units in the first quarter of 2021, including BMW and Mini branded vehicles, while Mercedes-Benz' sales increased by just over 60% to 222,520 units.
Geely Auto said its global sales, including Geely and Lynk& Co-branded vehicles, roseby 37% to 100,029 units in March 2021. This includes 10,064 exports, which increased more than twofold according to the company. First-quarter sales increased by 62% to 333,576 units and the group has set a full-year sales target of 1.53 million units.
Great Wall Motor said its sales increased by almost 82% to 110,736 units in March and by over 125% to 338,798 units in the first quarter of 2021 – including 222,728 Haval-branded models.