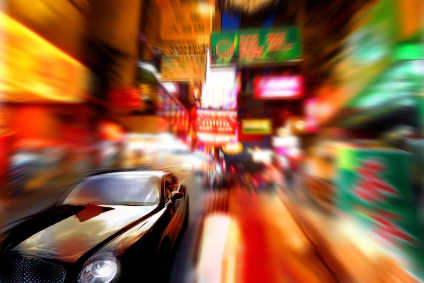 New vehicle sales in China in August rose by over 24% to 2.07m units from weak year earlier sales of 1.66m units, according to the China Association of Automobile Manufacturers.
The small and compact passenger vehicle segment continued to drive the overall market forward with growth of close to 41% last month, helped by temporary tax incentives on vehicles with engines up to 1.6-litre that expire at the end of the year.
The overall passenger vehicle segment expanded by just over 26% to 1.79m units, from 1.42 units a year earlier.
The sharp rise in small and compact car sales this year has particularly benefited local car brands such as Geely, Chery and Great Wall which have regained significant market share from foreign brands.
Sales of domestic passenger vehicles brands continued to outperform last month with deliveries rising by more than 30% to 730,000 units and demand for compact SUVs particularly strong.
Major foreign brands such as Volkswagen and General Motors are responding to this challenge by rolling out smaller, lower priced models.
In the first eight months of the year, overall passenger vehicle sales rose by 12.8% to 14.4m units while sales of commercial vehicles increased by 3.7% to 2.32m units.
General Motors' joint ventures in China reported an 18% year on year rise in deliveries to 293,537 units in August and 8.1% rise to 2,374,542 units year to date. Ford's sales increased 22% to 96,450 units last month and by almost 8% to 750,000 units YTD.
Nissan's sales increased by 16.6% sales to 103,800 units in August and by 5.9% to 805,500 in the eight month period while Toyota's sales were up by 1.8% to 95,900 units and by 12.3% to 785,800 units respectively.